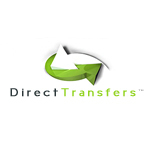 Moorpark, CA (PRWEB) November 21, 2011
Direct Transfers, a company dedicated to helping timeshare owners escape from their timeshare investments, is pleased to announce how they help owners during the holidays.
From planning out travel plans where to meet for Thanksgiving and Christmas to figuring out how to pay for presents for family and friends. The holidays are expensive and nobody knows that better than timeshare owners.
Many timeshare owners face an additional burden during the holiday season. Around the end of the year, resorts send out their annual dues and maintenance fee statements. With the true cost of owning a timeshare adding stress, each year during the holidays Direct Transfers has more and more timeshare owners come to them to find a way to be relieved of this ever increasing financial burden.
Direct Transfers helps timeshare owners where other companies cannot. Each and every timeshare owner gets personalized service. From taking the timeshare off their hands and stopping the maintenance fee bills to transferring the title or deed out of their name. Direct Transfers has a team standing by ready to assist seven days a week. They seek to solve timeshare owners' problems, by providing a legitimate option to escape their timeshare.
About Direct Transfers
Direct Transfers, offers our clientele a way to successfully exit a timeshare contract. Every single transfer is handled with precision and care. As a result, Direct Transfers has established itself among the market leaders in the timeshare transfer space.
For more information about Direct Transfer, please visit DirectTransfers.com or email support(at)directtransdfers(dot)com
###