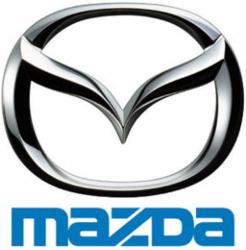 Joliet, Illinois (PRWEB) November 20, 2011
When it comes to cool cars, the sales team at Bill Jacobs Mazda - the premiere Mazda dealership in Joliet- know there are a lot of cars that are cool and expensive. They love the fact that the Mazda3 is not only seen as "cool," but it is also available for well under $20,000, which makes it something that can be acquired by average, everyday working Americans.
Earlier this year, the Mazda3 was named a 2011 "Top 10 Coolest New Car Under $18,000" by Kelley Blue Book's website - KBB.com. The award has been won by the Mazda3 for an amazing eight years in a row.
Kelley Blue Book's Kbb.com selects "Top 10 Coolest New Car Under $18,000" vehicles based on simple criteria. Cars must be fun-to-drive, fun-to-own, possess a certain 'cool factor' and adhere to the under $18,000 price tag. Mazda3 has held the title since it came to market in 2004.
"At some point we're going to have to give Mazda3 a lifetime achievement award for its unequaled streak of appearances on our annual list of coolest cars," said Jack R. Nerad, executive editorial director and executive market analyst for Kelley Blue Book's Kbb.com.
"For the 8th year in a row - every year of the car's existence, in fact - the Mazda3 has earned a spot on our list for its standout sheet metal, excellent interior and exceptional driving dynamics."
The price for the Mazda3 starts at a very affordable $15,800. The sedan has an EPA fuel economy rating of 33 highway/24 city when equipped with the 2.0-liter engine (automatic) and 29 highway/22 city when equipped with the 2.5-liter engine (automatic).
"Nearly half of all Mazdas sold in the United States are Mazda3s, so we are proud of the 2011 Mazda3 for earning a spot on Kelley Blue Book's Kbb.com 'Top 10 Coolest New Cars Under $18,000' list," said Jim O'Sullivan, president and CEO, Mazda North American Operations.
"This award illustrates Mazda's dedication to producing engaging and fun-to-drive vehicles."
Locals who want to see for themselves what is so cool about the Mazda3 in 2011 should stop by Bill Jacobs Mazda. As the premiere Mazda dealer in Joliet, IL and surrounding areas, they have their finger on the pulse of all the great vehicles in the 2011 Mazda lineup.
###