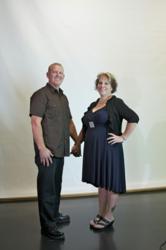 Many people are unable to lose weight and keep it off with diet, medications and exercise.
Los Angeles, CA (PRWEB) November 18, 2011
Successful weight loss is about making informed choices, lifestyle changes and having support from qualified professionals. For thousands of Californians, 1-800-GET-THIN serves as the gateway to learning from healthcare professionals and physicians about weight loss options, the psychology of obesity and lifestyle changes including eating responsibly. 
1-800-GET-THIN is sharing the stories of people who have successfully lost weight with the Lap-Band, with the help of professionals who support them on their weight-loss journeys, including counselors, dietitians and bariatric surgeons. 
Giselle is a 28 year-old who struggled to lose weight, trying nearly every weight-loss strategy including dieting, exercise and weight-loss pills. "At one point I weighed almost 300 pounds!" says Giselle, who is 5'9" tall. "I tried to lose weight by eating much less, but always 'rebounded' and ate even more. I tried over-the-counter diet pills, and eventually managed to lose about 80 pounds. Then I started to pile the weight back on. Eventually I was back up to 260 pounds and still gaining."
"I remember seeing a 1-800-GET-THIN billboard near my home," says Giselle. "Each time I passed that billboard I thought to myself, 'I couldn't really do it.'" But Giselle realized she had to try something that could work, and she eventually decided to call 1-800-GET-THIN to learn more about the Lap-Band. She attended a free seminar in her area. "Everyone was so helpful," she says. "They helped me with my insurance, and after I got approval I was able to schedule my Lap-Band, which was done in October 2010. My doctor was very attentive and he has been watching me closely since having my procedure, and I've already lost over 100 pounds. I never thought of myself as being healthy, but now I do. I'm really motivated to keep the weight off and now I'm exercising every day at home. I have transformed my life!"
"Many people are unable to lose weight and keep it off with diet, medications and exercise. The Lap-Band can be a very good option for these patients," says Dr. Lee Au, a Los Angeles bariatric surgeon. 
According to the United States Surgeon General, obesity kills hundreds of thousands of Americans yearly and is the second leading cause of preventable death in the U.S.. The Lap-Band procedure is an FDA approved surgical procedure, performed with the use of general anesthesia where a band is placed around the upper part of the stomach. Hundreds of thousands of obese patients have successfully lost weight and kept it off long-term with the Lap-Band.  Studies have shown increased life span after weight loss surgery. All surgical procedures, no matter how minor, have risks. Every facility and physician working with 1 800 GET THIN is required to inform any potential patient of the risks and will also provide a written disclosure for which the patient will sign.
About 1 800 Get Thin:
1 800 GET THIN has assisted thousands of people in Southern California to find new health, a better life, and lose weight by putting them in touch with weight-loss professionals and related facilities. For more information visit http://www.1800getthin.com or call 1-800-GET-THIN. All individuals should consult their physician prior to any weight loss program. Studies indicate that individuals can achieve 30-50% excess weight loss at 3 years. 
Source: 1-800-GET-THIN
# # #