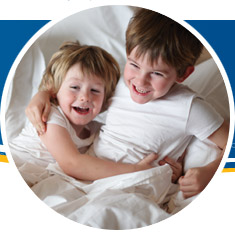 The difference between The Futon Shop sofabeds, and a traditional sofa bed has all to do with the function, comfort, and safety in their ingredients.
San Francisco, CA (PRWEB) November 22, 2011
The Futon Shop has announced their annual Black Friday, Thanksgiving weekend special sale. Starting November 25th to November 28th, with any purchase of a bed frame or sofabed frame, any green mattress or Organic Mattress is fifty percent off. And with every organic mattress bought, a free organic mattress pad is added into the sale. This is a perfect time to shop green. Come into any of The Futon Shop ten showrooms and our staff will help you save this holiday season.
The Futon Shop welcomes all new customers a chance to make one's home more environmentally safe, by specializing in organic mattresses and bedding, as well as offering American made mattresses and futons.
The difference between The Futon Shop and a traditional sofa bed has all to do with the function, comfort, and safety in the ingredients.
The difference between a traditional sofa bed and The Futon Shop sofa beds functionality has no comparison when it comes to custom ability. Most traditional couches are simple and only one choice for feel and comfort. Traditional couches have one choice for foam and the decorative cover is sewn on or stapled on. The Futon Shop lends flexibility to the consumer because the cover is removable and washable and the decorative covers have a multitude of colors and fabrics: from microfiber, and even bamboo.
As for comfort, traditional sofabeds have a nice complete look, but when you open up the couch to sleep, guests are left with a thin layer of foam and springs that poke in the back, legs, and shoulders while sleeping, and the only result is an aching back. The Futon Shop on the other hand has over 33 different mattresses and are all at least 8 inches thick. Since The Futon Shop sofa bed mattresses do not have to fit in a snug little hole while you sit on the couch, the futon mattress selection can be as thick and luxurious as a real mattress that anyone could sleep on every night. The Futon Shop offers all green materials with soy foam, chemical free latex, as well as tempered recycled springs. Organic cotton without pesticides has been added to their organic line as well. Customizing any choice of mattress with four kinds of chemical free latex densities, adding organic cotton to any of the premium mattresses, and taking out fire retardant with no charge is all accessible because each mattress is hand made in San Francisco.
Important key elements to shopping green when looking for a sofa bed mattress should be avoiding polyurethane, pesticides, chemicals in latex, and fire retardants.
The Futon Shop replaced polyurethane for soy-foam based foams. All Green futons and Organic Mattresses are made with soy-based foam. The United Soybean Board (USB) funded research that helped lead to the development of soy-based foam. Soy-based foam provides the same quality, comfort and durability as petroleum-based foam, with the added benefits of being made from a renewable resource and better for the environment.
Any mattress in the Organic line are pesticide free, and any of the green mattresses can be customized organic cotton as well. As for latex, many companies green-wash their products claiming their latex mattresses are eco-friendly, but have neglected to share that there are chemicals put in the product while the process of the latex was made. The Futon Shop uses exclusively chemical free latex, Naturalux, which is made of 100% Natural Latex Rubber with no artificial additives to dilute its quality. This "Eco Friendly" product is naturally hypo-allergenic, dust mite resistant, and will not support mildew or bacteria.
The Futon Shop only uses Dunlop latex, which lasts longer, supports more body weight than blended chemical latex, and comes in many different thicknesses. The Futon Shop uses firm latex because it feels soft at first, but offers increasing resistance as it compresses. Dunlop latex also gives good pressure distribution, helping one sleep with all body parts supported where peak pressure can occur (hips, shoulders, and heels) and guarantees good blood circulation.
The Futon Shop, a family business since 1976, is dedicated to continue to manufacture premium organic chemical-free healthy mattresses, and eco-friendly furniture for all consumers. One just needs to ask their doctor or chiropractor's for a note or prescription for no fire retardants added to any of The Futon Shop mattresses. Unlike The Futon Shop, most retailers purchase their mattresses in bulk and are unable to eliminate harmful fire retardants.
Safety comes first with the manufacturing procedures and ingredients at The Futon Shop. If you are looking for pesticide free, chemical free, and fire retardant free this is the time to save for the the holidays and buy green.
# # #