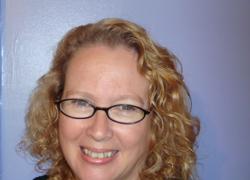 Peapack, NJ (PRWEB) November 23, 2011
Holiday homecomings are eagerly anticipated as family members from across town or farther flung places gather to celebrate traditions with loved ones. But sometimes the reality of returning home to visit aging parents can be cause for concern. Between the toasts and the turkey, there may be signs that Mom and Dad are not handling the demands of daily life, much less a houseful of visitors, as well as they once did.
The care of an aging parent can be confusing, frightening and exhausting, and with distance or other family or career constraints, it can be even more daunting. New Jersey-based Health Care Connect, which provides both certified patient advocacy and geriatric care, is an invaluable resource for caregiver support.
For adult children who live out of town, changes in the behavior, health or appearance of their elderly parents can be a shock, especially if they haven't been home in some time. Noticing little things like Dad not shaving or losing his glasses amidst a sea of unpaid bills or Mom's usually impeccable housekeeping slipping can send up alarms as signs that day-to-day tasks are becoming too difficult. Having a patient advocate who can manage geriatric care, like Health Care Connect, make the difference in easing a parent's aging process.
"The coming to grips with the signs of aging and a parent's growing dependency can be unsettling for adult children," says Jacqueline O'Doherty, Certified Patient Advocate and Geriatric Care Manager based in central New Jersey. "We address those concerns, as well as help ease the anxiety family members feel once they realize an elder needs help."
O'Doherty's firm, Health Care Connect, specializes in providing in-person, hands-on care monitoring that aging parents might need. She acts as a surrogate family member, the go-to contact who can make sure that their clients, family members and medical and practical care providers communicate and act effectively. From the first geriatric assessment and home evaluation to the monitoring of a senior's condition and care should a stay in a hospital or assisted living facility be necessary, Health Care Connect coordinates and oversees the provision of services, while educating all involved so that everyone concerned can give truly informed consent when needed.
Health Care Connect, with its extensive patient advocacy and geriatric care experience, puts a face on an often impersonal health care system.
If you or a family member needs help with the oversight of geriatric care, please call Jacqueline O'Doherty at 908-781-2401. http://www.myhealthcareconnect.com
###