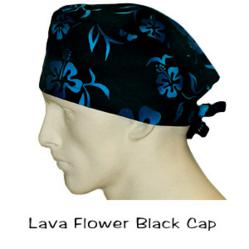 Surgicalcaps.com launches its Winter Collection of Scrub Surgical Caps
Los Angeles, CA (PRWEB) November 21, 2011
Surgicalcaps.com and hospitalgowns.com launches its winter surgical caps collection with over 399 colorful quality cotton prints for scrub caps made in the USA of 100% cotton fabrics for a soft comfortable feel.
Healthcare apparel clothing includes 35 designer patient hospital gowns prints, 399 surgical scrub caps prints, over 400 prints for stethoscope covers and 50 bouffant scrub caps prints all in stock and shipping daily worldwide - it's time to click over and shop online with secure real time processing for all major credit cards and PayPal. All hospital gowns, surgical caps, XL scrub caps, bouffant hats and stethoscope covers (stethosocks™) are in stock, washed, packaged and ready to wear, shipping daily worldwide by the United States Postal Service via stamps.com software using delivery confirmation on Priority Mail (5 days, Inside USA ONLY), Express Mail (1 - 3 days, Inside USA ONLY), International Priority Mail (5 to 15 days, OUTSIDE USA) and International Air Mail (15 to 30 days, OUTSIDE USA). Designer Surgical Caps, Stethoscope Covers (StethoSock™), Hospital Gowns and Bouffant Hats will make healthcare workers and hospital patients look better and feel better with style and comfort.
Surgicalcaps.com has added a new product line XL Scrub Caps, same great product design only bigger for a larger fit, made from 100% cotton fabrics. XL surgical caps now come in 25 colorful prints and 6 solid colors adding to its comfortable healthcare product line.
Stethoscope Covers, StethoSocks™ are comfortably designed for the healthcare stethoscope user with soft top quality 100% cotton fabrics. In over 400 colorful prints the StethoSock™, Stethoscope Covers are designed to fully cover those itchy rubber lumen tubes with comfortable soft washed fabrics. Designed for any stethoscope user Stethoscope Covers, StethoSock™ features a wide top opening with a hidden single snap and a narrow bottom fabric encased elastic for easy side over diaphragm or bell exit. Never have to take your stethoscope apart again.
Surgicalcaps.com has just added to its full line of original artwork designs for Medical and Dental T-Shirts, Baseball Caps, Winter Beanies, Tote Bags and Healthcare Poster Art all are now on special sale and in stock shipping daily worldwide.
Expanding internet sales worldwide coming from the USA, Canada, United Kingdom (Great Britain), Australia, New Zealand, Ireland, European Union: France, Germany, Italy, Spain, Greece, Switzerland and Israel. Review the Customer Testimonial Page to view all the satisfied customers from around the world. Offering a very large healthcare, pharmacy and medical links page for all those immediate health information and medical inquiries. For the very best quality in healthcare garments click on by and shop online, in stock and shipping daily worldwide. http://www.hospitalgowns.com or http://www.surgicalcaps.com
###