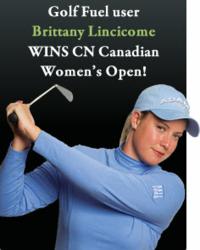 In 2009, there were more than 55,000 emergency room visits for golf-related injuries, according to the US Consumer Product Safety Commission (CPSC).
Austin, TX. (PRWEB) November 19, 2011
While golf-related back injuries remain the leading health issue forcing golfers to put away their clubs and seek medical attention, the numbers of serious back problems appear to be on the decline, according to golfersadvice.com, a consumer golf instruction and news website.
"Part of the decline in back injuries may be directly related to people simply playing few rounds of golf per year," said senior writer Joe Brown. "Many don't have the time these days, nor can they afford the luxury of a $100 to $400 round of golf. Plus, businesses are cutting back on golf-related expenses for executives, and travelers who once spent a lot of money to golf in exotic locales are passing up golf destinations."
Despite these factors, Brown also believes that increased fitness awareness, including how to properly warm up before playing golf, along with better understanding golf swing tips designed to reduce back-related issues, may also be contributing to the reduction of incapacitating back injuries.
According to Rod Edmondson, a sought-after certified fitness trainer in Southern California, more and more people are concerned about their backs these days, and are taking preemptive action. "A large number of my clients are golfers, and they want to know what they can do in the gym or at home to help strengthen their backs to guard against nagging injuries on the course. For the most part, my clients are very conscientious about doing the back exercises at home and practicing the golf swing tips I give them. Of course, keeping their weight down, while strengthening their core, are key factors to a healthy back."
In 2009, there were more than 55,000 emergency room visits for golf-related injuries, according to the US Consumer Product Safety Commission (CPSC). While it's difficult to know the exact percentage of back injuries within those numbers, the repetitive stress placed on the same muscles, tendons and joints can lead to a variety of injuries, including wrists, elbows, carpal tunnel syndrome, and of course, backs.
"I give my clients a number of golf-centric exercise for their backs," says Edmondson, who operates a highly popular fitness boot camp called OC Fitness Boot Camp. "From special stretching exercises, to working out with medicine balls… and many other golf-related motions. As a result, I'm also seeing fewer clients coming in complaining of back injuries from playing golf."
Brown, who has suffered with chronic back problems from playing golf for years, says that people are finally getting the message – keeping your back in good shape means keeping your core strong. "That's certainly something I never thought about when I first started playing golf, and I'm paying the price now," he said. "Today, we hear from many readers who spend as much time doing core-strengthening exercises, and practicing specialized golf swing tips, as they do playing golf.
One of Edmondson's favorite core-strengthening exercises called the bicycle designed to be done home while watching TV. "Just lie on matt (or the carpet) and bring your knees up to your chest. Lift your shoulders off the floor, supporting your head with your hands. Straighten your left leg and at the same time rotate your upper body so your right elbow comes into contact with your right knee. Switch sides so the left elbow touches the right knee. Keep your movements slow and controlled with absolutely no jerking or pulling. I suggest 15 to 20 sets for advanced client. But you should only do these after a consulting with your doctor," he added.
According to Brown, while other golf-related injuries have shown no decline, such as golfers elbow, the apparent decline of back injuries is good news for the sport, and websites like golfersadvice.com that routinely issue golf swing tips and back exercises to its readers.
"Let's face it, in these economic times, the more people we can help keep healthy and playing golf… the better for the industry and our website," he said. "Hopefully, even as the economy recovers, we'll continue to see a decline in golf-related back injuries."
For more information about golf-related exercises, and golf swing tips to help protect your back from injury, visit http://golfersadvice.com/384/your-questions-about-golf-swing-tips.html.
###