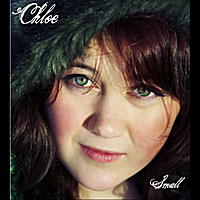 Intellectually Stimulating
Orange County, CA (PRWEB) November 20, 2011
Xenos Records Executive Producer, Damon The Gypsy, releases new artist Chloe Jory's debut song "Small." Her lyrics along with her unique style are not only intellectually stimulating, but will also put a claim on your heart.
About Pop/Rock Recording Artist Chloe Jory:
Chloe, an L.A. singer / songwriter, has always been a gifted performer singing from a very young age, as well as an author of short stories. She is currently following her creative interests studying film production at Loyola Marymount while recording her new musical compositions under the Xenos label.
Singer / Songwriter, Damon The Gypsy, has helped launch Chloe's musical career. Her debut single "Small" is a blend of folk pop and rock. Chloe has blended her unique voice with amazing lyrics as she shares the honest melodies of her heart.
Her first few lines of her new ballad are: "Small, yes we are small, that's what we are when it comes down to it..."
Later to a singable, foot-tapping chorus: "where we lose ships and ferry boats and find it hard to stay afloat..."
With a closing line that reflects her conclusion. "I guess I'll just have to get used to that this time, this crazy time..."
Chloe's reflective song of self realization will move your intellect as well as have you singing it in your head and feeling it in your heart through the entire day.
""Small"" is now available for your listening pleasure on CD Baby. Soon to be released on itunes.
Lyrics written by Chloe Jory. Recorded and mixed at the Xenos Studio in Orange County, CA by Damon The Gypsy and David A. Lopez. This single has been mastered by John Vestman using his HD Separation Mastering technology.
For interviews or more information
CONTACT:
David Del Conte
Xenos
949/488-3133
###