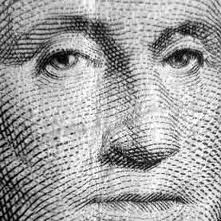 Economics & Finance @ Sciencia.org
(PRWEB) November 21, 2011
Sciencia.org is a new sciences social network established to provide the very latest news headlines, references and resources from scientific journals, books and websites worldwide. This science and research content is contributed by the website's users. There are currently over 1.2 million stories distributed among 75 categories, a content base that is steadily growing. Sciencia.org covers news in all fields of biology, business, chemistry, engineering, geography, health, mathematics and society.
Sciencia.org's Economics Sciences Category deals with the production, distribution, and consumption of goods and services. Within this section the website currently contains almost 15,000 articles partly deriving from over 200 scientific accounting journals. The latest additions include an article investigating user behavior in massively multiplayer online games from the perspective of their intentions to engage in real money trading. The study's findings indicate that a player's social status and the dis-inhibiting effects of online play positively influence players' intentions to engage in real money trading. In contrast negative influences include perceived fairness, anticipated regret and uncertainty about the seller's behavior. Another recently published article investigates Conditional Bargaining Problems as a reconsideration of the Bargaining of Nash. According to the author, a Conditional Bargaining is the conjoint extension of a Bargaining Problem, conditional on the fact that the individuals have agreed on a "measurement event".
The Finance Sciences Category of Sciencia.org covers management of money, banking, investments, credit, and other assets. A recent article discusses the alpha and omega of fund of hedge fund added value. In spite of the disappointing performance throughout the crisis, investors are showing interest in hedge funds. The authors ask whether this phenomenon can be explained by the failure of fund of hedge fund managers to deliver on their promise to add value through active management, or is it symptomatic of a move toward greater dis-intermediation in the hedge fund industry. They conclude that funds of hedge funds are funds of funds like others and that strategic allocation is a crucial step in the investment process which adds value over the long-term and brings resilience when investors need it. Another article covers the impact of the financial crisis on citizens' trust in central banks. While citizens' trust in economic institutions has generally declined since the onset of the crisis, trust in the European Central Bank (ECB) has fallen significantly during the crisis. It shows that net trust in the ECB has decreased significantly in those countries which have experienced financial market turbulence. Domestic considerations play, however, a significant role when citizens express their opinion on EU matters.
Besides the highlighted Economics and Finance Sections, Sciencia.org's Business Sciences Category contains another five subsections including Accounting, Administration, Management, Marketing and Nonprofits.
Overall, over 64,000 users of Sciencia.org monitor nearly 8,200 journals covering the broad spectrum of the sciences. They share about 3,000 new articles every day. Since new science content is discovered in real-time, the delay between original publication and appearance at Sciencia.org is not more than two days. The content at its' frontpage is rarely older than 20-60 minutes after submission.
The site maintains a @Sciencia Twitter account which currently features 145,644 tweets informing 767 followers about the latest developments in the sciences.
###