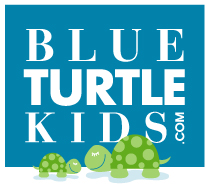 Childrens clothing for Christmas 2011 is all about new colorations like hot pink and fun trims and novelty decorations like ribbons and crystals.
Fort Worth, TX (PRWEB) November 30, 2011
Blueturtlekids.com released their annual Trend Outlook on Childrens Clothing for Christmas and the upcoming Holiday season.
"Each year we get so many request for 'something different' from parents for their children's clothing for the Christmas season", said Mary V. Gallina, President & GMM of blueturtlekids.com children's clothing retailer. "Christmas is a special gathering time for families and the making of cherished memories, many of which involve photographs-- Christmas cards photos, photos with Santa, formal family portraits. Our customers have asked for, and expect a wide selection of Christmas kids clothing. Boys and girls deserve to look as cute on Santa's lap, as the parents who want to look great at their company Christmas party."
Children's Clothing--Trend Outlook for Kids Clothing, Christmas 2011

Colorations--Colors traditionally have been centered around red & green. And while those still are prevalent, blueturtlekids.com is seeing many new colorations abound. From Hot Pink and Lime, to Red & White and even Red & Black. The "Pinks" for girls is where it is at...from hot, soft and fuschia...all the pinks abound for girls clothes and outfits this Christmas season.
Fabrics--While wools, velvets, corduroy and flannels have been the mainstays of Christmases past, this Season--cottons, twills, knits, and lighter weight fabrics are being used in most children's clothing construction. Flannels and corduroys are showing-up in boys pants.
Embellishments--Novelty rules the roost this year in kids clothing at Christmas! From crystals, grosgrain ribbons, faux fur for girls and reverse fabric applique for boys--interesting fancy embellishments are prevalent in much of the girls outfits for the Season.
Silhouettes--Continuing with the silhouettes blueturtlekids.com saw this Fall, swing tops and tunic tops over ruffled pants and leggings are the mainstay this Christmas season.
Prints--Fun, Fun, Fun...prints are all about fun in children's clothing this Christmas. From Lime Snowmen and Hot Pink Christmas Ornaments to Penguins and Polka Dotted Christmas Trees and even Zebra---this seasons prints for children's clothing for Christmas is all about youthful fun!
"Our customer's have been thrilled with the designers choices this season in everything from colors and fit to fabrics and trims", said Ms. Gallina. "It's really been one of the most exciting children's clothing seasons for Christmas in a few years. Customers are excited to see new and different for their children's wardrobe this Holiday".
Since its founding in 2002, blueturtlekids.com has featured some of the finest children's clothing for boys and girls including brand names: Mis-TEE-V-Us, Mulberribush, Zaza Couture, Peaches n' Cream, Mim Pi, Twirls and Twigs, Kit and Lili, Skivvydoodles, Sara's Prints pajamas, Keedo, Baby Lulu, Wes and Willy and many other wonderful brands.
Blueturtlekids.com prides itself on finding unique, comfortable and colorful clothing that both boys and girls enjoy wearing due to their fun designs, easy on/off styling and super-soft fabrics. Best of all, blueturtlekids.com allows customers to shop quickly and efficiently 24 hours a day/7 days a week, with detailed service and attention paid to every order.
While your kids are still kids, blueturtlekids.com will help dress them in comfortable, stylish, unique clothing for everyday and special occasions...especially this Christmas Season.
COMPANY INFORMATION
Blueturtlekids.com
Blue Turtle Kids online children's clothing boutique was launched by a seasoned corporate executive that found herself in a new role as a stay-at-home mom. Anxious to dress her two sons in uniquely designed, comfortable clothing...she began to search for fun and colorful clothing from quality brands. But as luck would have it, her favorite local children's clothing boutique closed and she had no place to shop.
Realizing how hard it is to find boys clothing designed with more than sports balls in mind, she started blueturtlekids.com as an online children's clothing boutique focused exclusively on boy's clothes. After a year, her customers simply demanded she start selling girls clothing...and so, today blueturtlekids.com sells both boys and girls clothing.
Blueturtlekids.com is focused on providing the latest in children's clothing each and every season. In addition, blueturtlekids.com carries many "Made in the USA" children's clothing lines. Blueturtlekids.com also strives to keep customer's up-to-date via their blog.blueturtlekids.com, facebook page and Twitter stream.
Blueturtlekids.com looks forward to each new season of dressing your child in clothing that is cute, comfortable, fun and unique.
# # #