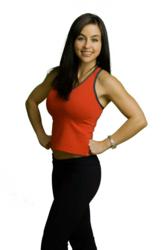 It is better to take many small steps in the right direction than to make a great leap forward only to stumble backward." ~Old Chinese Proverb
(PRWEB) November 22, 2011
Dr. Sam Bakhtiar, champion body builder, and owner of Fitness Concepts in Chino Hills, California, has stated that he expects the Chino Hills Boot Camp to be a huge success over the next few months. While most people wait until January to begin personal training, Dr. Bakhtiar expects this new boot camp to encourage people to start training now rather than waiting to make New Year's resolutions.
"Most people wait until January to train, so there aren't as many programs for people during the holidays." said Dr. Sam Bakhtiar. "This boot camp offers people a chance to start making changes in their lives now, rather than waiting until January."
Fitness Concepts is also offering an introductory offer to those who are interested in joining a program or hiring a personal trainer. Dr. Bakhtiar is offering a free consultation for personal training, in order to help determine what programs, boot camps, or exercises would work best for each client. In addition, he is also offering a 100% guarantee, or he will return the clients' money.
"At the age of 47, and in the worst health of my life," said Riverside resident and client at Fitness Concepts Keith Mickles. "I was fortunate to find your very professional and outstanding service. I did not know how to take care of my health. My medical doctor was concerned with my well-being and prescribed me with medication. But after reading about some dangers, I wanted to try a natural approach. After three months of working with your nutritionist, I have learned a life long lesson in how to properly take care of my nutritional needs."
Fitness Concepts has served thousands of people, and has many client testimonials on their website http://www.thecampbootcamp.com
To learn about boot camp the Chino Hills area by Dr. Bakhtiar and Fitness Concepts, or to register for the boot camp in Chino Hills, contact Fitness Concepts today at (909) 693-5303 or visit the website at http://www.thecampbootcamp.com
About Chino Hills Boot Camp
Chino Hills Boot Camp is an intense boot camp that is run during the holidays by Fitness Concepts owner Dr. Bakhtiar.
For more information about the boot camp in Chino Hills, contact them at
Fitness Concepts
14658 Central Avenue
Chino, California
91710
Phone: (909) 693-5303
###