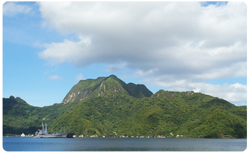 launching a local office this week to better serve the American Samoan community
Pago Pago, American Samoa (PRWEB) November 29, 2011
Representatives from Petaia Media are launching a local office this week to better serve the American Samoan community. The team is meeting with local business owners and officials to provide media and free marketing consultation. Petaia Media is a digital marketing agency and multi-media consulting firm, which provides design and development marketing services to organizations and assists in developing an online presence. Petaia Media focuses on website design, mobile applications development, social media campaigning, and software development.
Petaia Media already has established a strong relationship with many local entities including the American Samoa Visitors Bureau, the Department of Human and Social Services – Child Care Division, American Samoa Economic Stimulus and Recovery Office, Tisa's Barefoot Bar, and Savali News. The team is currently in the process of developing an internship program with undergraduate students in American Samoa. The internship will focus on multi-media programs such as website design, mobile application development, and gaming. PM will also unveil a project in cooperation with the American Samoan Legislature and Fono MIS paperless system soon.
Petaia Media is a member of several Pacific Island organizations including Aiga Foundation, Pacific Arts Alliance, PacBiz: Association, and Pacific Islander Business Owners and Professionals.
Petaia Media is managed by Sa'u Stephen Petaia, a Bill Gates Millennium Scholar and graduate of Leone High School, ASCC, as well as Texas A&M University in Commerce.
Examples of Petaia Media's work here, in the United States and abroad can be found at http://www.petaiamedia.com. For more information or to set up a free consultation, contact Sa'u Stephen Petaia at connect(at)petaiamedia(dot)com or call 684-256-7215.
###