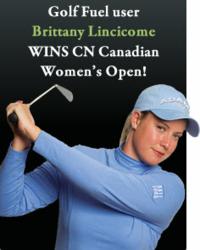 Austin, TX. (PRWEB) November 22, 2011
Golfersadvice.com, a popular online golf instructional website specializing in beginner golf tips, is leading a newly created industry watchdog oversight committee to examine the veracity of advertisers' claims and warn industry publications and websites about what they consider to be false, unsubstantiated or misleading marketing tactics.
"Today's environment is ripe for new products bursting on the scene claiming to cure everything from a golfer's slice, to turn a high handicap golfer into a scratch player simply by taking a pill or wearing a bracelet," said Joe Brown, senior editor at Golfersadvice.com and chairmen of the newly established golf advisory committee.
"This environment has become a perfect storm for the proliferation of often misleading or confusing advertising messaging," said Brown, who says the oversight committee is comprised of golf industry professionals from all areas of the sport. "Look, golfers are always anxious for easy ways to improve their game and websites and publications are anxious to accept the advertising dollars on this market. We feel this has led to an increasing number of golf-related products making claims that are simply too good to be true."
Comprised of golf media professionals, golf course operators, golf instructors and even golf course superintendents, Brown believes the new watchdog committee is long overdue. "We get so busy running our respective businesses, doing our best to creatively dispense useful beginner golf tips and videos, while driving advertising dollars, that it's easy not to do enough research into the products that marketers want to peddle online," he said. "It's understandable, but we're ultimately not doing the weekend golfer, who is the lifeblood of our sport, any favors."
Brown said that magazines and websites in other industries are doing an excellent job self-policing and reviewing all potential advertisers, and in many cases, not allowing them to do any advertising unless they've produced strong "back up" materials substantiating their claims.
"For example, if I've got a new diet product and I want to advertise in Redbook Magazine, let's say, that national women's magazine will take a hard look at the claims I'm making about my product, and if they're aren't verifiably studies behind those claims, I won't be allow to advertise regardless of how many millions of dollars I've got to spend," he said. "We think that golf products making big claims should be held to the same threshold of accountability as other products."
While the new golf industry advisory committee won't have the power to actually stop a magazine or website from accepting questionable advertising, Brown hopes that by publishing a list of products it feels are using misleading marketing tactics, and publicizing that list through all media channels, that will at least be putting pressure on magazines and websites to take a second look at their advertisers.
"We're already examining about 20 products that are currently advertising in magazines and websites, ranging from mental acuity pills to sport shirts claiming to cure everything from arthritis to a golfer's duck hook," Brown said. "No question, there are some remarkable new golf products on the market; we just want to make sure they measure up in terms of supporting data. New golfers are especially vulnerable to misleading advertising, since they hungry for any beginning golfer tips or products that will speed up the learning curve."
Brown says that so far, the golf industry watchdog committee hasn't had to look very hard for suspect products to review.
"Unscrupulous direct response marketers are constantly rolling out products they know don't work as advertised," he said. "For them, the goal is to make big profits for a few months, up to a year – and then bring out another product making equally ridiculous claims and repeat the process. While our businesses are dependent to a large extent on advertising dollars, those revenues shouldn't come at expense of our readers and subscribers. They trust us to present pertinent golf news, videos and beginner golf tips – and by allowing anybody to advertise without oversight is a betrayal of trust."
Brown added that if anybody wants to lodge a complaint about a particular product, they're welcome to go to http://golfersadvice.com/139/beginner-golf-tips.html for more information.
###