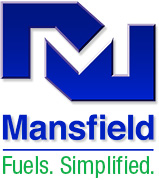 Mansfield's involvement with Platts over the past five years has created tremendous opportunities and relationships...recognition from our colleagues in the energy industry underscores our dedication to excellence."
Gainesville, Georgia (PRWEB) November 21, 2011
Mansfield Oil Company announced today that it has once again been named a multi-category finalist in the Platts Global Energy Awards. The 2011 Awards, which will take place on December 1st, mark the company's fifth straight year as a finalist at the energy industry's most prestigious event. On the morning of December 1st, Mansfield will co-sponsor a luncheon with Fortune magazine during the Platts Global Energy Outlook Forum. The Forum will feature nearly 200 of the world's leading energy executives for an in-depth discussion of critical energy issues. Mansfield, just named as the 50th Largest Private Company in the U.S. by Forbes, has been recognized by Platts as a finalist in three categories – Downstream Operation of the Year, Deal of the Year and Community Development Program of the Year.
"We're honored to once again be recognized by members of the energy community," said Doug Haugh, President of Mansfield Oil Company. "Our involvement with Platts over the past five years has created tremendous opportunities and relationships. We look forward to co-sponsoring this year's Global Energy Outlook luncheon and discussing some of the most important topics for our industry with leaders from around the world. As our customers' energy needs evolve, Mansfield continues to provide innovative, end-to-end solutions that distinguish us from our competition. Recognition from our colleagues in the energy industry underscores this dedication to excellence."
The Platts Global Energy Outlook Forum will take place on Thursday, December 1st from 8:00am – 2:00pm. For more information, visit http://www.platts.com/ConferenceDetail/2011/globalenergy/index. The Global Energy Awards will take place the evening of December 1st at Cipriani Wall Street in New York, NY.
###