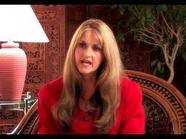 Put your best self-description forward when writing your college essay. This is your time to shine and be clear.
Los Angeles, California (PRWEB) November 26, 2011
Psychologist Dr. Carol Francis explores teenagers' lives as they grow into adulthood including teenagers preparing for college applications. Teenager's future income, happiness and success will likely depend on the quality of their college experiences so applying for college constitutes their "rite of passage into taking care of their future adult life," comments Dr. Carol Francis.
Applying for colleges occupies the Junior and Senior years of High School. College itself centrally affects the rest of one's life and teenagers know the importance of those applications, ACT and SAT results, grades and the pressure is on. Talk Show Radio Host, Dr. Carol Francis explores these topics with Susanne Condon on BlogTalkRadio.com/dr-carol-francis.
Susanne Condon from Coast 2 Coast, College Admissions, discussed these pressures, the hows of application to colleges and how parents can help with Dr. Carol Francis. She works out of the South Bay area of Los Angeles, California but her company works from New York through Los Angeles. She can be reached at: 310-600-2877 or http://c2ccollegeadmissions.com.
Dr. Carol Franics, your hostess, is a Clinical Psychologist, Marriage/Family/Child Therapist, Certified Clinical Hypnotherapist, Certified Fitness Trainer, Certified Nutrition Counselor. She practices in South Bay Area of Los Angeles, CA too. She can be reached at drcarolfrancis.com or 310-543-1824.
###