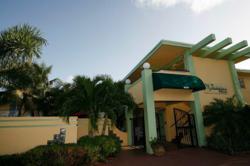 Our goal is to make FL drug rehab affordable for those who previously would not have been able to pay for the program due to their financial situations
Deerfield Beach, FL (PRWEB) November 21, 2011
For those who have never heard of The Florida House Experience, it likely will not be long before the internet and community is buzzing. This treatment facility is setting its sights on being recognized as the most affordable Florida drug rehab. With the high cost of drug rehab, detox and other substance abuse treatment programs, those who seek treatment will now be able to do so with more cost sensitive programs.
Having more affordable FL drug rehab is important because when people are at their most vulnerable, as they are when addiction is encompassing their entire lives, they will be glad to know that they can count on a reputable, quality treatment center to take care of their needs.
Peter Marinelli with The Florida House commented on the new goal by saying, "Drug and alcohol treatment shouldn't be limited just to those with top notch health insurance or a big bank account. Addiction can affect anyone – and everyone who needs treatment should be able to get it. Our goal is to make Fl drug rehab affordable for those who previously would not have been able to pay for the program due to their financial situations. The important thing is that they get treatment, and we want to help them do that."
The Florida House Experience offers many different drug and alcohol addiction treatment programs. The Florida drug rehab, located in Deerfield Beach, is nationally recognized and can meet the needs of those seeking medically supervised detox, residential inpatient drug treatment, outpatient addiction treatment and dual diagnosis treatment, alcohol treatment, and more.
The programs at The Florida House Experience combine both individual and group therapy sessions, personal counseling, and patient education in a structured, supervised environment. For more information about affordable Fl drug rehab programs offered at The Florida House Experience, call (866)-421-6242 or visit http://www.FloridaHouseExperience.com
###