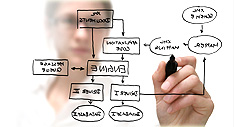 We provide affordable IT Consulting in South Florida because we want our clients to succeed
Hollywood, FL (PRWEB) November 22, 2011
In a market where all too many businesses are closing their doors for good, Connections for Business is using their expert IT Consulting services to help one business after another to save money and operate more efficiently and profitably. As a long-standing firm in South Florida, Connections for Business sees more and more clients' utilizing IT Consulting and Managed IT Services because these small to mid-size businesses are growing and can no longer handle the tasks in-house.
In an effort to help these businesses, Connections.com launched a series of free educational eBooks to show managers and owners of area businesses how to utilize proper IT services to be more productive as well as save money. The latest of these was just released: "16 Critical Questions You MUST Ask Before Hiring Any IT Company" which is available for free download.
When it comes to IT operations within a business, it is best left to the experts. Because businesses rely on their computer networks all day, every day to keep business moving and flowing – it is important to have reliable systems in place. When people take a chance and leave it up to the guy in the office who is "pretty good with computers," people are asking for a disaster.
Jon Garber says of the services offered by Connections for Business, "We provide affordable IT Consulting in South Florida because we want our clients to succeed. When our clients succeed, we succeed. Keeping up with the needs of businesses is what we do and we are here to make everyone's lives easier with services such as ConnectCare, ConnectIt, and ConnectDev. We use our knowledge and services to give our clients the ability to focus on making their business grow while we worry about the technical stuff."
Connections for Business can help businesses save money with a wide range of services, including Virtual Hosting and Cloud Computing, among others. Connections For Business, founded in 1976, is an IT company utilized by small and mid-sized businesses for their mix of professional services and technology solutions such as hassle-free IT, network consulting & deployment services, and application development.
###