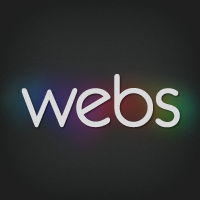 Silver Spring, MD (PRWEB) November 21, 2011
Webs, the world's most popular do-it-yourself solution for website creation, has been recognized as one the best products of the year. Webs' easy-to-use website building tool won Silver in the Web App category at the 2011 Best of the Year Awards held by PCMag.com. The awards showcase the PC industry's most outstanding hardware and software products for that year. In detailing Webs' win PCMAG.com gave the site builder 4 ½ stars out of 5.
"It's good to be recognized as the leader in our field," said Haroon Mokhtarzada, CEO of Webs, Inc. "We founded this company over a decade ago to give people a really easy way to make websites for their businesses. Since then we've grown to become the leading website and Facebook tab builder for small businesses. For people looking to create stunning websites that show off their businesses to the world in the most professional manner possible, we've become the clearest choice."
The Best of Year Awards are held annually by PC Magazine, and recognize the best products in a wide variety of categories including desktops, laptops, tablets, mobile devices, mobile apps, security, web apps and a host of others that represent virtually the entire gamut of the personal computing industry. Winners are chosen from a body of reviews of more than 2000 products and services that PCMag.com conducts throughout the year.
###