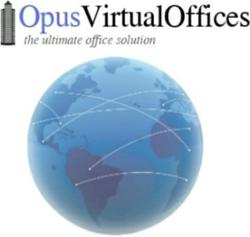 "Opus offers overseas companies a complete virtual office solution. This includes Skype call transferring so the client presents as in their U.S. office. For $99 a month, Opus VO is the most competitive program available," - Yori Galel, CEO, Opus VO.
Boca Raton, FL (PRWEB) November 22, 2011
One of the best ways an international business can enhance its image is establishing a strong U.S. presence. Until recently, this was both physically impractical and cost prohibitive, but technology has changed all the rules. With the advent of virtual offices, an overseas company can create a valuable U.S. presence quickly and inexpensively. Opus VO, a premier provider of virtual office services, introduces instant access to the U.S market and announces it now facilitates seamless overseas call forwarding using Skype communications software.
"Opus offers international companies a complete virtual office solution. This includes Skype so calls are smoothly transferred to overseas clients, presenting them as in the US office," says Yori Galel, CEO, Opus Virtual Offices. "The level of sophistication is second to none, yet our pricing of $99 per month makes it the most competitive all inclusive VO program currently on the market."
Even in trying economic times, the U.S. remains the world's largest economy and its leading superpower. Astute businesspeople everywhere know that to project a global image, it's important to have a strong U.S. market presence. However, until virtual office technology arose, the logistics and cost made it impossible for all but the largest corporations.
An Opus Virtual Office is defined as a complete business system utilizing advanced cloud based technology to provide a flexible online workplace.
An overseas business gains access to a corporate mailing address in any of over 400 influential U.S locations. Included are local phone and fax numbers and live American receptionists, with English as their first language, answering phones and taking messages. Fax and voicemail converts to email, and Microsoft's highly regarded Skype transfers calls seamlessly the world over.
For ambitious international businesspeople, the wealth of state of the art features and services available at extremely low cost makes the decision to open virtual branch offices in the U.S. an easy one. And, unless a U.S. vacation is planned, they can have a thriving U.S. presence without ever leaving their home country.
Opus VO invites all inquiries at http://www.opusvirtualoffices.com
###