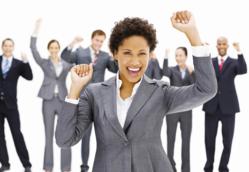 IRIS PROJECTminder ensures that the effects on project resources and costs are fully managed within one simple project management software system.
Bournemouth, UK (PRWEB UK) 22 November 2011
IRIS Accounting & Business Solutions has today launched IRIS PROJECTminder v5.99, the latest release from its project management software suite.
IRIS PROJECTminder v5.99 brings a number of new features and key enhancements that will provide a series of significant performance enhancements to improve product quality, introduce new functionality and enhance the overall IRIS PROJECTminder user experience.
This latest release is part of IRIS PROJECTminder's planned programme of improvement, which will see even more developments than ever before to the IRIS PROJECTminder product.
Neil Moodley, Product Manager for IRIS Project Solutions, commented: "IRIS PROJECTminder ensures that the effects on project resources and costs are fully managed. The real power of IRIS PROJECTminder is the ability to quickly gain the understanding that is essential to maintaining close control of individual projects and their business as a whole, which is of crucial importance, particularly in today's competitive environment."
He added: "We have taken feedback from our customers to ensure this latest release really delivers a product that will enable our clients to take advantage of even more opportunities that may exist within their existing projects and spot potential new clients."
Comprehensive and easy to use, IRIS PROJECTminder provides the essential tools you need to manage your projects, resources, timesheets & expenses. IRIS PROJECTminder enables organisations to improve and simplify the way in which projects are costed, planned, managed and billed, helping balance cost efficiency with client satisfaction.
IRIS solutions meet the specific needs of architects, engineers, surveyors, consultants, marketing agencies and other time-based project centric organisations.
IRIS' range of project management and professional services automation software for project planning, resource planning, time-recording, costing, accounting and billing, includes IRIS PROJECTminder, IRIS Time & Budgets and IRIS SharpOWL software solutions.
Read more about customers who are using IRIS project management so ftware to benefit their business here.
###