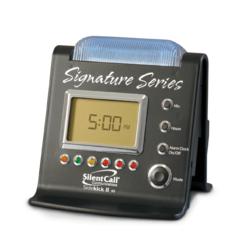 This system is great for a senior, someone who is a hard sleeper, or a person who is deaf, hard of hearing, or deaf/blind.
Waterford, MI (PRWEB) November 21, 2011
The safety of people is so important to Silent Call Communications, that the company is giving away one complete fire safety alerting device kit! To be eligible for this giveaway, submit a true story entailing why a Silent Call Smoke Detector system would be a benefit. The submissions can be about an individual or household where a person is deaf, hard of hearing or a deep sleeper and needs a specialized fire detection alerting system. The story may be submitted by the person themselves or a person writing about someone they know. To submit a story, E-mail the entry to Lisa(at)silentcall(dot)com. The contest is going on now through December 16, 2011. The winner will be announced December 19, 2011. The story should briefly describe the person's life and why they should be awarded a specialized fire detection alerting system.
The system will include the Silent Call Signature Series Sidekick II, Smoke Detector with a transmitter and a Bed Vibrator. These products are valued at $400.00. The Signature Series Sidekick II receiver is an alarm clock with battery backup and is capable of monitoring a telephone ring, doorbell, sound monitor, weather alert system, and smoke detector. The Signature Series Smoke Detector with transmitter will signal the Sidekick II if the fire alarm goes off. The bed vibrator will vibrate when the Sidekick II receives a signal that the fire alarm is going off and can also be used to vibrate when the alarm is going off on the clock.
Silent Call Communications is a Waterford, Michigan based company that provides tactile and alerting devices to organizations, companies and individuals alike. Since 1985, the Silent Call Communications Corporation has taken a simple philosophy of personal communications by means of electronic devices and developed an exciting product line. These products have revolutionized the means by which people who are seniors, hard of hearing, deaf or deaf/blind may lead more convenient, safe lives. For more information about Silent Call Communications and products, please visit http://www.silentcall.com or call (800) 572-5227 (Voice or TTY).
###