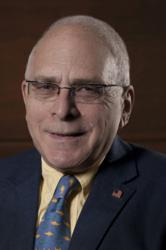 "...could be the 2011 poster child for waste and abuse in the nursing home industry."
New York City (PRWEB) November 21, 2011
Qui Tam whistleblower attorneys at Levy Phillips & Konigsberg, LLP ("LPK Law") settled one of the first Medicaid fraud whistleblower cases against nursing homes under New York State's new whistleblower law last Wednesday, just two weeks after winning a $14.7 million award for another whistleblower client who exposed a 10-year scheme by New York City to avoid state health laws.
November began with Attorneys Alan J. Konigsberg and Theresa A. Vitello helping their client, an M.D. with three master's degrees, return $70 million to America's taxpayers as New York City settled charges that for 10 years it ignored longstanding state regulations to give thousands of Medicaid recipients around-the-clock aides to help with shopping, cleaning and other non-medical tasks at a cost of $75,000 to $150,000 a year per.
Last week, operators of nursing homes in Forest Hills, Flushing, and College Point, New York, settled charges sparked by another LPK Law whistleblower client. The nursing homes phonied occupancy rates to bill Medicaid for vacant beds for residents who died or weren't coming back; charged Medicaid for more-expensive dialysis and ventilator beds when patients they placed there needed neither; and double-billed Medicaid by filling "bed held" spaces which Medicaid had paid to reserve for residents returning from short-term hospitalization by putting other patients in the same beds, it was alleged.
"Medicaid fraud is rampant," said Konigsberg, a name partner of the firm and a member of Taxpayers Against Fraud in Washington, D.C., the Qui Tam bar, "and New York State received more Medicaid dollars than any other in the nation. It's whistleblowers like our clients in these two cases who are helping taxpayers across the United States recover scarce dollars that the Government would otherwise not have realized were being illegally billed."
Beds for the Dead
In the "Beds for the Dead" case, the Qui Tam Whistleblower practice area of LPK Law represented a veteran institutional food service supervisor who received a $111,000-plus reward for helping the State to recover the falsely billed claims.
Originally filed under seal in March 2009 and made public with the $745,000 settlement by the nursing homes, the New York State whistleblower Complaint alleged double-billing for patient beds and overcharging that law firm co-founder Konigsberg said, "could be the 2011 poster child for waste and abuse in the nursing home industry."
Settling the case were:
Cliffside Rehabilitation & Residential Health Center ("Cliffside"), a 220-bed facility located at 119-19 Graham Court, Flushing, NY;
Forest View Center for Nursing & Rehabilitation ("Forest View"), a 160-bed facility located at 71-20 110th Street, Forest Hills, NY; and
Woodcrest Rehabilitation & Residential Center, ("Woodcrest"), at 119-09 26th Avenue, College Point, NY.
Empire State law, which took effect in 2007, mirrors the Federal False Claims Act and allows persons with knowledge and evidence of fraud against the state to file those allegations on behalf of himself and the state, then share in as much as 25 percent of the recovery. New York City has similar legislation.
NY State ex rel Simon v. Cliffside Nursing Home , Inc. et al. Index No. 09/600847, Sup Court, NY County
The complete news release for this case and any related filed court documents are at http://www.lpklaw.com/medicaid-fraud-whistleblower-new-york.php.
10 Years of Healthcare Fraud by NYC
For nearly 18 years before the $70 million November 1 federal settlement, whistleblower Gabriel Ethan Feldman, MD, MPH, MBA, MHA, FACPM, who is double board certified in addition to having three master's degrees, had complained about abuses of state health regulations.
Dr. Feldman is serving his second stint as a Local Medical Director ("LMD") for the nine city Community Alternative Systems Agencies or ("CASAs") which serve as Personal Care Services ("PCS") evaluating offices under the Human Resources Administration ("HRA"). New York State offers the only PCS Medicaid home-health program of its kind in the United States and under state law LMDs are supposed to decide whether Medicaid recipients qualify for costly 24-hour care.
Included among the non-medical tasks that PCS 24-hour home health aides perform are helping with shopping, cleaning, escorting recipients to the toilet, bathing and doing laundry. Under New York State PCS rules, aides are not allowed to dispense medicine, or even touch pills that are to be taken by Medicaid recipients, Konigsberg explained.
Testifying years before the New York City Council Joint Committee on CASA in 1993, Dr. Feldman stated that the city's PCS program was causing the government to make unjustified payments representing, "…hundreds of millions of dollars in Medicaid waste." He also complained repeatedly to his supervisors at the New York County Health Services Review Organization ("NYCHSRO") and then, only as a last resort, filed the whistleblower suit in another attempt to correct PCS abuses.
USA ex rel Gabriel Feldman, M.D v NYC , 09 Civ.8381 ( SDNY)
The complete news release for this case, and any related filed documents are at http://www.lpklaw.com/whistleblower-attorneys-new-york.php.
In addition to New York State and City, 28 additional states, Chicago, and Allegheny County, Pennsylvania now have their own false claims acts with Qui Tam provisions which reward whistleblowers who expose fraud and false billing.
The False Claims Acts' Qui Tam actions allow private citizens with knowledge of fraud to help the Government recover ill-gotten gains and additional civil penalties. The Acts allow government to collect up to three times the amount it was defrauded, in addition to civil penalties from $5,500 to $11,000 per false claim. In successful Qui Tam whistleblower cases in which governments intervene, whistleblowers are typically entitled to receive awards representing 15-to-25 percent of Qui Tam recoveries. In these two recent cases Dr. Feldman received 21 percent and Simon was awarded 15 percent, Konigsberg noted.
Citizens with knowledge and evidence of federal, state or local false billing anywhere in the United States concerning Medicaid or any other government-paid product or service can contact a Levy Phillips & Konigsberg whistleblower lawyer at 212-605-6200; toll free at 1-800-988-8005; or visit http://www.FraudUSA.com or the Whistleblower Section of http://www.LPKLaw.com.
###