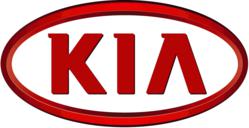 Topeka, KS (PRWEB) November 23, 2011
The sales team at Briggs Kia - the leading Kia dealership in Topeka, KS - know that the new 2012 Kia lineup is going to be winning a lot of awards in the months ahead, so they were not at all surprised that the Optima, Sorento, Soul and Sportage were named "Best Buys" by Consumer's Digest magazine. This is quite an honor in many different ways.
Consumers Digest recently named the 2012 Kia Optima, 2012 Sorento, 2012 Soul and 2012 Sportage all "Best Buys." This latest award comes on the heels of the Kia Motors America (KMA) announcing best-ever October sales for Kia. The company also set their 14th consecutive monthly sales record, which is quite a feat in this economy.
"Kia's design-led transformation continues to attract new customers to Kia showrooms with stand-out design, fuel efficiency, a host of standard amenities as well as residual values that continue to outpace the industry," said Michael Sprague, vice president of marketing & communications, KMA.
"Receiving four 'Best Buy' designations from Consumers Digest reflects the increasing awareness and consideration for the Kia brand, which we expect to continue with the 2012 Rio 5-door and Soul, now arriving in showrooms."
All vehicles picked by Consumers Digest as a "Best Buy" must deliver the most value for the money in different vehicle classes. Overall, it is based on price as well as ownership costs relative to other subjective factors, like comfort, performance and even utility as well. The short of it is that Consumers Digest truly picks the best of the best and for four Kia models to receive the honor, it's something quite exciting.
Local residents who are interested in learning more about Kia in Kansas should stop by Briggs Kia, the leading Kia dealership in Topeka, Kansas and surrounding areas. Their professional sales team never pressures consumers who just want to learn more about all the great 2011 and 2012 Kia models available for sale. They can even schedule a test drive of any of the Best Buy winners including the the 2012 Kia Optima, 2012 Kia Sorento, 2012 Kia Soul or the 2012 Kia Sportage.
###