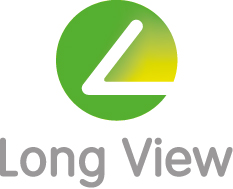 "We've embraced the Cloud to assist our clients on three main value fronts — agility, cost savings, and reliability," says Kevin Crowe, Long View's Director of Cloud Services
CALGARY, Alberta (PRWEB) November 22, 2011
At Long View, we've got our heads in the Cloud. And for our clients, that's very good news.
Long View, one of North America's pre-eminent providers of IT consulting, Cloud services, and outsourcing solutions, has achieved the Cisco Cloud Builder designation in Canada.
Long View was one of the first IT solutions and services companies to recognize the potential of Cloud solutions several years ago. Long View's Cloud OnDemand services add flexibility, agility and efficiency to traditional IT technology, and allow our clients to grow their business while attaining a competitive advantage.
The Cisco Cloud Builder designation recognizes proficiency at selling and implementing end-to-end Cloud solutions from Cisco Systems, a worldwide networking leader.
"We at Long View see Cloud being more than a technology. We see it as a confluence of several IT components, enabling both efficiency and agility," says Kent MacDonald, Long View's Vice-President of Business Development and Sales. "Earning the Cisco Cloud Builder designation is very important to Long View, because it keeps us on the leading edge of providing Cloud solutions for our customers."
As a Cisco-designated Cloud Builder Partner, Long View has met the required competencies across all Cloud infrastructure components — security, networking, compute, storage, and virtualization solutions — as well as Cloud management applications and a formal Cloud professional services practice.
"We've embraced the Cloud to assist our clients on three main value fronts — agility, cost savings, and reliability," says Kevin Crowe, Long View's Director of Cloud Services."Our intimacy of service, IT maturity, tailor-made solutions, and A-to-Z guidance have already separated us from the pack when it comes to Cloud service delivery. Achieving this prestigious Cisco Cloud Builder designation will put us even further ahead.".
Long View has enjoyed a long and productive relationship with Cisco, one of the world's largest and most powerful networking corporations.
Back in January, Long View — already a Cisco Gold Certified Partner — was recognized for achieving Cisco Channel Customer Satisfaction Excellence status in Canada for the sixth straight year. None of Cisco's other Canadian partners has consistently earned the distinction for that long.
And in March, Long View collected another major award from Cisco — as its Canadian Data Center Partner of the Year for the third year running.
ABOUT LONG VIEW: With more than 950 employees, including over 700 technical consultants, in offices across the continent, Long View is one of the most powerful IT solutions and services companies in North America. With a clear focus on combining business and technology in key areas such as Cloud, data center infrastructure, user support, and IT outsourcing, Long View is able to customize and define what the future of IT looks like. Innovative, flexible, cost-effective, and business focused . . . that's Long View.
For more information:
Patrick McGuinty
Director, Marketing and Communications
Long View
Phone: 1.604.676.5239
E-mail: patrick(dot)mcguinty(at)lvs1(dot)com
http://www.longviewsystems.com
###