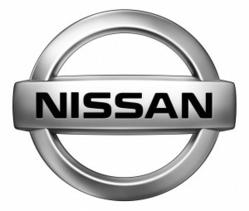 Lawrence, KS (PRWEB) November 23, 2011
The sales professionals at Briggs Nissan Lawrence were happy that Ryan Hall was part of the Nissan line-up at the New York City marathon. As the premiere Nissan dealership in Lawrence, Kansas, they know about all the great work Nissan has done, including events like the ING New York City Marathon. They expect many other great things to come from Nissan when it comes to supporting runners and other causes.
Hall, the fastest American marathoner on the road today, did not compete but he had involvement in the ING New York City Marathon 2011 through Nissan North America. The new Nissan LEAF was the pace car for the event.
The LEAF was named "World Car of the Year" at the New York International Auto Show in April. The new electric Nissan LEAF is the first and only 100-percent electric, zero-emission vehicle available to the consumers in a big way.
"The comradery, excitement and inspiration around ING New York City Marathon provide a receptive backdrop for Nissan to share about our innovation," said Jon Brancheau, Vice President, Marketing for Nissan North America. "We are glad to be back as exclusive automotive sponsor to showcase the all-electric LEAF at the world's most high-profile marathon event."
Hall signed autographs, posed for photos with fans and even offered "insider" tips to runners during his appearances at the Jacob Javits Convention Center. Everyone who was in attendance seemed to have a great time at the event this year. This is especially true when it comes to the Nissan LEAF that was on display. The opportunity gave Nissan another chance to let consumers see the future of automobiles - EV all the way.
To learn more about the Innovation for Endurance program, stay up to-date on fitness tips and check out other upcoming events, visit http://www.facebook.com/InnovationforEndurance. Locals who want to learn more about Nissan in Lawrence, Kansas should stop by Briggs Nissan Lawrence. Their sales team is professional, friendly, and available to answer any consumer questions. They can also set up consumers with a test drive so they can experience the driving pleasure of a Nissan for themselves.
###