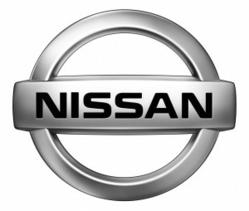 Manhattan, KS (PRWEB) November 23, 2011
The sales team at Briggs Nissan love the Nissan GT-R, but they are especially impressed with the new 2013 edition of the Nissan GT-R. As the leading Nissan dealership in Manhattan, Kansas and surrounding areas, they excel when it comes to selection of vehicles and service they offer.
To many people, the Nissan GT-R is the ultimate expression of Nissan's "Innovation for All" philosophy.
Brian Carolin is the senior vice president of Sales and Marketing at Nissan North America, Inc. He recently said, "The 2013 Nissan GT-R once again sends a bold statement that it remains on the leading edge of international sports car design, technology and performance,"
He continued singing praises, saying, "It's our desire to keep pushing the envelope, to never settle for second best or second place – a philosophy that makes Nissan GT-R one of the most coveted and affordable supercars in the world today."
And while he works for the company that makes the car, there are more than enough consumers to back up his claims. And the new 2013 GT-R has quite a few improvements. For example, the Nissan GT-R suspension has been tuned up for 2013. The new GT-R utilizes a special Bilstein DampTronic system that helps considerably.
The brake system on the new GT-R comes with Brembo full-floating drilled rotors, low steel high stiffness brake pads. They do not stop there, however. They also add Brembo monoblock six-piston front and four-piston rear calipers that really help with how well the car handles on the road at slow and fast speeds.
And beyond speed and handling, the new GT-R is further refined on the inside. There is a specially made 11-speaker Bose sound system - with high quality speakers mounted in aluminum die cast panels which helps improve sound quality considerably - that comes standard.
Locals who want to check out any of the great new Nissan models should stop by Briggs Nissan - the premiere Nissan dealership in Manhattan, Kansas. Their professional sales team is more than happy to help consumers get all of their questions answered without any pressure or extra hassles. When it comes to buying a new or used Nissan in Kansas, Briggs Nissan is tough to beat.
###