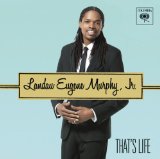 Chester, WV (PRWEB) November 23, 2011
Many have compared Landau's smooth vocals and phrasing to that of Frank Sinatra, a singer he's always admired. Landau, from Logan, W.V., won the coveted America's Got Talent competition in September 2011. As part of the AGT prize, Landau realized a lifelong dream and headlined a show in Las Vegas.
This sudden rise to fame has been in keeping with Landau's roller-coaster ride of a life. As a young man, he was once reduced to sleeping in his car; he worked at a car wash during the months leading up to his TV performances—and was down to his last pair of pants and jacket when he arrived to sing in the AGT auditions at Radio City Music Hall.
Tickets for Landau's December 23 show at Mountaineer Casino, Racetrack and Resort are available at moreatmountaineer.com, etix.com, or by calling the players club at 800-804-0468 Ext. 8297. Ticket prices are $10, $12, $15 and $20 by section.
Mountaineer Casino, Racetrack & Resort located in Chester, WV, is owned and operated by MTR Gaming Group. Mountaineer Casino features slot machines, table games, live poker tables, a thoroughbred racetrack, an upscale hotel with amenities, golf course, fine dining and entertainment, a theater and events center, and a convention center. Visit Mountaineer at http://www.moreatmountaineer.com or call 800-804-0468.
###