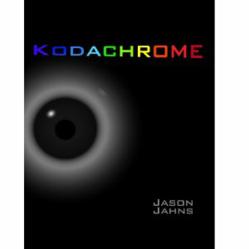 Phoenix, AZ (PRWEB) November 22, 2011
"Kodachrome" (ISBN: 0984749101) is the story of an all-protagonist cast separated by perspective during the burgeoning stages of a global revolution: Readers follow workers at odds with Wall Street, religious leaders engaging politicians, and international factions all battling for the world of the 21st century.
When asked his inspiration for this pseudo-reality, Jahns chuckled, "I'm no psychic, but I did write 'Kodachrome' before any of these current-events happened. The reality is these conflicts recur in history and in human nature. 'Kodachrome' was actually inspired by questions of perspective: What if everyone is basically good? What if the conflicts we think are 'good vs. evil' are really 'good vs. good'? Could it be that all our disagreement come from the goodness of our hearts? It's fortunate that the novel is coming out when we have these headlines like Occupy Wall Street, but there is less clairvoyance than readers would like to imagine. The reality is the behavior and perspectives of what 'Good' is, remains unchanged. They happen again and again."
About the Book: "Kodachrome" is available now in electronic formats, with paperbacks releasing Nov. 30th. Please visit http://www.kodachromethebook.com/ for details. Interviews with the author and review copies are available upon request.
About the Author: Jason Jahns has authored critically-acclaimed and top selling works of non-fiction. His professional and personal history is based in international business and politics, technologies, Asian culture, and religion. He has a PhD and undergraduate degrees from Harvard, has held professorships and deanships in the US and international universities, and advised prime ministers and CEOs in major corporations on five continents.
Title: Kodachrome
Author: Jason Jahns
Genre: Fiction/Suspense
Publisher: North Star Books
URL: http://www.kodachromethebook.com/
ISBN: 0984749101
###