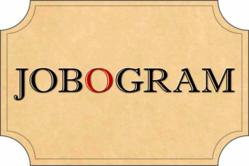 Get us a cup of coffee, and we'll save you 15 hours or more on your job search!
(PRWEB) November 22, 2011
Anyone who has searched for a job online knows how many countless hours are put into finding the right opportunities. Just imagine if that work was already done for people. Well, now it can be: YouShallThrive Inc. has just recently launched a new venture, Jobogram.com, on November 11, 2011.
In order to help people with the tedium of modern job search, Jobogram.com delivers customized employment opportunities from the major online job boards to your email inbox every morning. Users can specify a job title, job location, and more on Jobogram's easy-to-use website.
For the price of a cup of coffee, Jobogram will deliver a personalized list of available job positions every morning. Jobogram aggregates job listing feeds from the major online job boards for people so that they can spend time working, interviewing, or taking care of any number of other important tasks on their daily menu.
Jobogram is a service developed by YouShallThrive Inc., a premiere digital marketing firm specializing in web development, web design, search engine optimization (SEO), internet marketing, social media, advertising/media planning, and multimedia production. President and CEO, Nicholas P. Woodward, founded the agency with the express goal of providing simple, cost-effective solutions to advance and optimize online interactions through intensive market analysis and branding strategies. Nicholas used his own automation recipe (the original inspiration for the development of Jobogram) to grow YouShallThrive from a freelance operation to a full-service digital marketing agency.
###