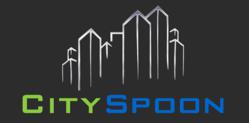 "Small businesses can market their unique products and services this Small Businsses Saturday, and CitySpoon is here to help."
Las Vegas, NV (PRWEB) November 21, 2011
CitySpoon.com, the home for the hottest deals and events in your city, is reminding all businesses and consumers about the upcoming, first ever Small Business Saturday! Small Business Saturday, November 26, is a day dedicated to recognizing the contributions of local merchants and small businesses to the U.S. economy. Big box stores benefit from Black Friday, online retailers look forward to Cyber Monday, and now local businesses can enjoy Small Business Saturday! This Thanksgiving weekend CitySpoon is reminding its users to shop small and to enjoy plenty of great savings using CitySpoon coupons. CitySpoon.com would also like to invite local businesses of all sizes to join as Vendors at no cost, taking advantage of free advertising opportunities on CitySpoon.com and making the most of Small Business Saturday.
"Consumers don't just want big box deals this Thanksgiving weekend; they want to know what the locals know!" CitySpoon CEO and Founder Bijan Safi said. "Small businesses can market their unique products and services this Small Businsses Saturday, and CitySpoon is here to help."
The latest businesses to discover CitySpoon include Rivi Salon, currently offering 50 percent off eyelash extensions and a free eyebrow wax, and T.C.'s Rib Crib, named "Best Local Barbecue" in the Las Vegas Review Journal's The Best of Las Vegas, offering a buy one get one free deal on regularly priced entrées. Also taking advantage of CitySpoon's FREE marketing opportunities is Vegas Pens, a Las Vegas based businesses offering local customers 10 percent off. Vegas Pens is attracting national customers with a CitySpoon coupon good for free shipping on any order. These new vendors have partnered with CitySpoon to increase traffic, drive sales and reach every registered Spooner all at no cost. For details on these coupons or to register as a Spooner or Vendor, visit CitySpoon.com and start taking advantage of these exciting opportunities!
About CitySpoon:
CitySpoon, launched Summer 2011, serves as a local guide for living bigger, better, and smarter by providing in-the-know recommendations, candid user reviews and expert advice for businesses and events in CitySpoon communities.
CitySpoon was created as a multi-platform resource for people to save money and help businesses grow. The site offers discounts on national products consumers already know and love while providing local businesses with an affordable avenue to market their current promotions.
CitySpoon members are enthusiastic about life and the driving force behind the company. Together with a private network of local and national businesses, CitySpoon offers fun, affordable experiences. CitySpoon keeps "Spooners" connected to the most popular and unique places and products.
For more information please visit http://cityspoon.com.
Follow CitySpoon on Twitter: @CitySpoon
"Like" CitySpoon on Facebook: facebook.com/cityspoon
# # #