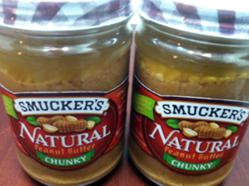 Killeen, Texas (PRWEB) November 28, 2011
Amidst peanut butter recalls by J.M. Smucker Co. that emerged last week, The Carlson Law Firm announced its acceptance of cases involving salmonella contamination of peanut butter.
Providing previous representation for clients who suffered from the harmful effects of Salmonella tainted peanut butter, the Texas based firm's prior experience with product liability and food contamination cases has provoked extensive knowledge of the subject and accompanying illnesses and condition.
In 2007, The Carlson Law Firm advocated for more than 100 clients who became ill as a result of salmonella contamination of ConAgra peanut butter, including Peter Pan and Great Value brands of the spread.
The well-publicized occurrence of ConAgra's Salmonella tainted peanut butter resulted in hundreds of complaints by consumers who endured illness as a result.
Resulting lawsuits sparked further investigation of conditions of the peanut butter manufacturing plant, revealing inadequate conditions, including water leaks in the roof, according to the 2007 article, "Tests Find Salmonella in Peanut Butter", published by USA Today. Investigators believed that dirty jars and equipment may have been to blame for the contamination, the article said.
Consumers who are suffering from illness caused by salmonella bacterium may experience symptoms such as; fever, diarrhea, abdominal cramps, headache, nausea, vomiting and dehydration.
The recall, issued by Smucker's, includes 16 oz. jars of their Natural Peanut Butter, Crunchy with "use by" dates of Aug. 3, 2012 and Aug. 4, 2012. The affected peanut butter has a UPC code of: 5150001701, located on the side of the jar's label, and would have been purchased between November 8-17, 2011. States affected by the recall include; Arkansas, Maine, Maryland, Michigan, Minnesota, Missouri, Nebraska, New Jersey, New York, North Dakota, Ohio, Oklahoma, Pennsylvania, South Dakota, Texas, Virginia, Wisconsin and the District of Columbia.
While offering advocacy for those who have been affected by the recalled peanut butter, Carlson Law Firm attorneys also offer important advice to consumers who may have been affected by the recalled spread. Although it's tempting to throw away peanut butter believed to have caused illness, it is very important that consumers hold onto jars they suspect are contaminated by Salmonella and bring them when consulting with their attorney, the firm suggests.
If you or someone you love has become ill as a result of consuming Salmonella contaminated peanut butter, call the product liability attorneys at The Carlson Law Firm at 800-359-590 or visit http://www.carlsonattorneys.com/. Experienced product liability attorneys, investigative team members and professional consultants will help consumers affected by peanut butter suspected of being defective, while seeking fair compensation for injuries, illness and loss associated.
###