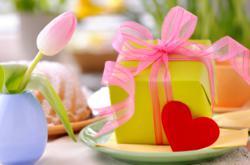 Kanwaminerals.com offers holiday shoppers many unique gifts to choose from...
San Francisco, CA (PRWEB) November 23, 2011
KanwaMinerals.com, a leading online site where health-conscious consumers go to shop for high-quality, chemical-free natural skin and wellness products, will hold a special holiday gift show at San Francisco's New Alternatives Café on Dec. 9 from 7-9 PM at 1600 Guerrero Street.
Patrons are invited to stop by and browse through Kanwa Mineral's exciting array of holiday Earth gifts while enjoying a hot cup of java. Customers are under no obligation to buy, but those that choose to do so will benefit from a $10 discount that KanwaMinerals.com has made available on all purchases of $35 or more for this special holiday event. Online shoppers can also use coupon code: "earthgifts123" and receive the same discount which is set to expire on Dec 1, 2011.
"It's very exciting to go out into the local community during this festive time of year and mingle with people who, like us, are interested in products that work to enhance their overall health and wellness," said sales manager, Marie Holmes. "Events like these make for the perfect time to share our message, answer any questions that people might have about our products and spread holiday cheer."
Kanwaminerals.com offers holiday shoppers many unique gifts to choose from, including a wide assortment of organic clay soaps, ancient clay body washes, soothing healing teas, eco-friendly candle holders, incense – and its most-popular item: the Native Spa Kit.
The Native Spa Kit is a natural treatment that works to optimize skin health and body wellness. The kit includes a Healing Minerals Tea, Clay Mask and Foot Detox that work together to stimulate, heal and transform the face, skin and internal body by harvesting the clear benefits of native herbs and uniting it with the proven attributes in magnetic clay in order to optimize health.
Magnetic clay or calcium montmorillonite is scientifically proven to detoxify the skin and balance pH levels through its innate ability to absorb skin-damaging bacteria. All products at KanwaMinerals.com contain this signature ingredient, which is known for its ancient healing properties and more than 57 essential trace minerals that work to maximize skin health.
KanwaMinerals.com has something for every health-conscious holiday shopper, including inexpensive mineral lip balms and mini Earth spa gifts, which make for great stocking stuffers. Kanwa Minerals strives to provide its customers with the purest skin care products available on the market today. All products sold on the site are natural, free of parabens, aluminum, sulfates, and are formulated using certified organic ingredients whenever possible. To see Kanwa Mineral's complete line of products or for more information, go to http://www.kanwaminerals.com.
For more information, image requests or press samples, please contact:
Mysla Pechardo
650-877-7330 x251
###