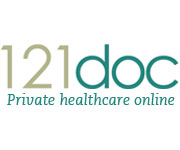 London (PRWEB UK) 22 November 2011
Testosterone therapy by way of patches and gel has received its fair share of publicity in recent months after Jane Fonda admitted to using hormonal treatment to sustain a healthy libido.
In her latest autobiography Prime Time, the actress and political activist discussed how she had the best sex of her life at 71, thanks to hormonal therapy that helps increase testosterone levels in the body.
Miss Fonda claimed testosterone therapy made 'a huge difference' and encourages women to consider this method of treatment if they are battling with problems associated with female sexual dysfunction.
She is not alone in singing the praises of testosterone increasing treatment, as professor John Studd, of the London PMS and Menopause Clinic also puts forward reasons why it can change women's lives for the better.
Studd, who has been prescribing testosterone for women for 30 years, said: 'It is not just about libido. The benefits include more energy, more self-confidence, better mood and all of those things.'
In stark contrast, Miss Fonda also noted that acne, a common side effect of testosterone products, stopped her from continuing treatment.
Online clinic 121doc would like to reiterate her sentiments by informing all women who may be experiencing some form of female sexual dysfunction that testosterone aids can produce side effects and are limited to a select group of users.
121doc is a licensed online clinic that specialises in providing treatments for common lifestyle issues, including the problems associated with female sexual dysfunction. For more advice on testosterone therapy or to view a full range of treatments, visit 121doc.
###