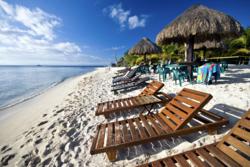 Always make sure you purchase a policy that includes payment for labor based on typical US hourly labor rates
Flagstaff, Arizona (PRWEB) November 22, 2011
With thousands of Americans and Canadians driving to Mexico for the holidays, Mexico Insurance provider, International Insurance Group, Inc. (IIG), offers tips on the differences between claims handling policy provisions among Mexican tourist auto insurers.
IIG estimates that nearly one million policies are sold in a typical year to US and Canadian residents who drive to Mexico for business or pleasure. IIG issues about 15% of all Mexico Tourist auto policies via its consumer direct website http://www.mexpro.com, and its http://www.mexicoinsuranceonline.com portal via thousands of agents, brokers, and US insurers.
Nate Watson, COO of Mexpro, has provided a list of the top three coverage and service conditions that consumers of Mexican car insurance should take a close look at before purchasing Mexico tourist auto insurance.
1. Labor rates for vehicle repairs. Many insurers in Mexico will settle vehicle damage claims based on Mexican labor rates. This could leave consumers with an out of pocket expense well in excess of their deductible, since labor rates in Mexico are typically much lower than those in the US or Canada.
"Always make sure you purchase a policy that includes payment for labor based on typical US hourly labor rates," stated Watson. All of the insurers Mexpro represents offer US labor rates as a loss settlement option.
2. Repairs made in the US or Canada. Many Mexico tourist auto providers will not allow the vehicle to be repaired outside of Mexico.
"Because all of our customers are accustomed to US-style claims service, we mandate that all of the insurers in Mexico who are represented by Mexpro allow damaged vehicles to be repaired in the US," noted Watson. In addition, Mexpro, via its staff of 15 employees, is always available to act as the claims intermediary between the consumer and the insurer in Mexico. This ensures claims can be settled in a quick, efficient manner via modern technology and communications between the claimant and the insurer.
3. In regards to the agency or MGA issuing your policy, some key questions are:

Is the agency or managing general agent from whom you purchased the policy licensed in your home state?
Is the agency a one-person Internet shop working out of his or her basement, or a roadside stand selling insurance?
You will want to make sure that the agency you choose is licensed in your home state, and runs a true insurance agency with bilingual support, and the service infrastructure to be your advocate in the event of a claims dispute, billing problems, or other typical insurance service related issues, which may arise.
For more information, visit http://www.Mexpro.com. The Mexpro product is also sold by thousands of other agents, brokers, and US insurance companies via the http://www.mexicoinsuranceonline.com agent portal.
International Insurance Group, Inc. (http://www.iigins.com) is one of the leading providers of Specialty Personal Lines insurance in the US, with niche products for Auto, Home and Watercraft insurance in Mexico, and Manufactured Home, RV, and Vacant and Rental Dwelling insurance in all 50 US states.
# # #