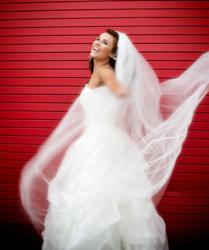 Expanding will be most beneficial to couples seeking stunning photos with a touch of personality and romance
Miami, Florida (PRWEB) November 23, 2011
Winston Delawar Photography, located in beautiful Miami, Florida, has blended high fashion couture with a splash of elegance. For over seven years, the father-daughter duo, Winston and Suzanne Delawar, along with their team of Miami Photographers, created their well-admired photography services.
This upcoming 2012 Florida wedding season, Winston Delawar Photography announces their new focus on the luxurious wedding market. Winston states, "We have mastered the Florida wedding market and feel that now is the time to cater to the elite wedding industry." In addition to keeping up with the newest trends of fashion and photography, this company provides a dedicated team to generate high quality wedding photos for each client. This set of professionals encourages their couples to showcase their story of life and love by taking engagement photos. They offer several creative options such as romantic movie themes from films such as The Notebook, A Walk To Remember, and Pearl Harbor, just to name a few. Suzanne Delawar, lead photographer states, "Our editing team has developed a strategy for retouching photos to ensure every picture is one to remember."
Suzanne adds, "Expanding will be most beneficial to couples seeking stunning photos with a touch of personality and romance." Amanda Bretti, operations manager, believes Winston Delawar Photography will have no problem breaking through to this select niche as well as being the "it" destination wedding photographer because of their careful planning, drive to exceed client expectations, and their unshakeable dedication. Every crew member of this team caters to the quality and style management of each wedding. From the day they first met to the day they say 'I do,' these photographers know that each couple is diverse and these memories will last a lifetime.
For more information contact us at:
950 S Pine Island Rd
Plantation, FL 33324
Phone: (954) 424-0886.
# # #