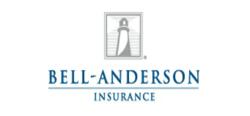 Bell-Anderson's President and CEO Jim Hunt states, 'We are honored to be able to market this excellent health insurance offering throughout the state of Washington.'
Renton, WA (PRWEB) November 23, 2011
Local Bell-Anderson Agency, Inc. has been selected as the exclusive marketing agent for an exciting new health insurance offering that will be made available to businesses in the state of Washington. The team of experts at Bell-Anderson is thrilled to add policies from the Washington Builders Alliance Trust (WABAT) to its already extensive array of options for Washington State employee benefits.
WABAT offers building contractors, subcontractors and similar businesses a wide variety of coverage options at competitive premiums. Policies can be written as early as January 1, 2012. In light of the new year, many companies may be reviewing their Washington State business insurance policies and employee benefits packages, and Bell-Anderson has options to suit every company's needs.
Bell-Anderson's President and CEO Jim Hunt states, "We are honored to be able to market this excellent health insurance offering throughout the state of Washington. Our presence throughout the state allows us to service business owners and employees in both Eastern and Western Washington. This product comes at a critical time for the building industry and businesses that work in and around construction. With so much uncertainty in the Washington State employee benefits arena, this additional competitive choice is most welcome for our friends in the business community."
Bell-Anderson makes it easy for its customers to get answers to all of their policy questions. Clients can visit one of the agency's six locations across the state of Washington, get social with the insurance experts on Facebook and Twitter or simply give them a call. To learn more or obtain a quotation, individuals can contact Bell-Anderson at 877-370-1741 or by email at jimh(at)bell-anderson(dot)com.
About Bell-Anderson Agency, Inc.:
Although Bell-Anderson Agency, Inc. is locally owned and operated, it is one of the largest regional insurance agencies in the Pacific Northwest. Founded in 1929, Bell-Anderson Agency, Inc. has grown from a small agency in Kent, Washington to over six offices across the State of Washington. Bell-Anderson agents are licensed in most states, helping clients obtain quotes from large, multi-national insurers as well as local, mutual carriers. We leverage our experience and wide range of insurer choice to bring you the best value possible.
###