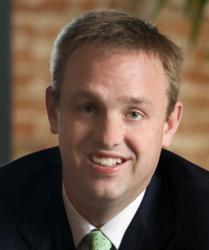 To become successful, business leaders and owners must work ON their business as much as they work IN their business
Rochester, NY (PRWEB) November 22, 2011
Sales Sense Solutions' Sales Training Programs Featured as the Answer to Poor Sales Planning
Dr. Jeremi Bauer, CEO of Bauer Management Group is authoring an eight-part series to help the leaders of small and medium-sized businesses identify and correct serious issues before their companies enter crisis mode or fail. Dr. Bauer recommends the sales training programs of Sales Sense Solutions as models that are invaluable for small and medium sized businesses of all types to increase sales through proper sales planning and execution.
Sales Sense Solutions was featured in Part 2 of Bauer's series titled Ineffective Sales and Marketing published November 10, 2011. Mike Krause, Chief Sales Architect of Sales Sense Solutions, Inc., claims that the worst thing a sales person, or organization, can do is to be unprepared for a selling engagement. By answering key sales planning questions, a sales professional prepares for those engagements and start down the path to effective – and successful – selling.
Dr. Bauer also references 96 short videos created by Mike Krause that are available on YouTube and Vimeo. These two-to-three minute videos focus on tools, tactics and strategies that anyone in sales can put into action immediately to increase their sales effectiveness.
About BMG
Bauer Management Group (BMG), was founded to help small and medium sized businesses capture opportunities and overcome challenges. BMG partners with our clients for the long-term, becoming strategic partners in the organizations success and helps keep owners from falling into the trap of working for the business by identifying and work on pain points in the organization. Then help owners identify and capture tactical and strategic opportunities that will ensure continued growth. Through this process, the owners are able to look at their business from 30,000 feet and begin to manage their business instead of their business managing them.
About Mike Krause and Sales Sense Solutions, Inc.
As a recognized sales thought leader, Mike Krause inspires business leaders and sales professionals of all generations – from the most experienced to the newest rookie on the team – to maximize their personal and professional potential. Mike shares his proven strategies for sales success in his book, Sell or Sink: Strategies, Tactics and Tools Every Business Leader Must Know to Stay Afloat! Learn more at http://www.SalessSenseSolutions.com and http://www.SellOrSink.com.
###