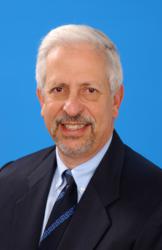 Van Nuys, CA (PRWEB) November 21, 2011
Funrise is proud to announce the Founder and CEO of Funrise Toy Corporation Arnie Rubin has been named the 2012 Toy Industry Hall of Fame inductee. The official announcement was made today by Carter Keithley, President of the Toy Industry Association (TIA). Established in 1984, the Toy Industry Hall of Fame recognizes individuals who have significantly contributed to the growth and success of the toy industry.
Arnie Rubin who recently became a full time Park City, Utah resident has been in the toy industry for over forty-five years, starting as a bubble mixer at Chemical Sundries in 1965. In 1969, he co-founded Imperial Toy Company and in 1987 he formed Funrise Toy Corporation. Funrise is best known for its Tonka "light and sound" emergency vehicles with working sirens and lights, which it has manufactured under license from Hasbro since 1999. Funrise produces the popular Gazillion® Bubbles line, which has grown to become the #1 Bubble Brand in the Nation (NPD Group) and has many popular licenses.
Rubin is the past Chairman of the Toy Industry Foundation (TIF) and Toy Industry Association (TIA). In 2009, he was named to the Toy Safety Certification Program's Oversight Council and elected as president of the International Council of Toy Industries and is a member if the ICTI Care Board of Governance.
In addition to his support of the Toy Industry Foundation, Rubin has served on the Board of Directors of the Jewish Braille Institute, and was Chairman of the Board of Directors for the Institute for Families of Blind Children. He organized the Toy Run for Kids benefiting Children's Hospital of Los Angeles which has brought donations of more than $100,000 annually.
Rubin will be recognized for his outstanding contributions and service to the toy industry during the T.O.T.Y. (Toy Of The Year) Awards ceremony to be held on Saturday, February 11, 2012, in New York City. Rubin joins former inductees including Alan Hassenfeld and Al Verrecchia, Hasbro, Inc., John Lasseter, Walt Disney Company/Pixar Animation Studios, Sam Walton, Walmart, Neil Friedman and Charles Lazarus, Toys 'R' Us to name a few.
About the Toy Industry Association
TIA is the not-for-profit trade association for producers and importers of toys and youth entertainment products sold in North America, representing more than 535 companies who account for approximately 85% of domestic toy sales. Toy safety is the number one priority for the toy industry. TIA has a long history of leadership in toy safety including development of the first comprehensive toy safety standard more than 30 years ago, and working with government, consumers and industry on ongoing programs to ensure safe play.
###