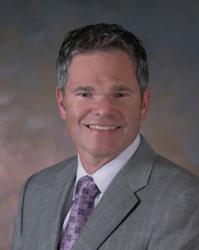 To celebrate the adoption of this new technology Berks Plastic Surgery is offering a discount of 50 percent off Vbeam treatments
Wyomissing, PA (PRWEB) November 29, 2011
Thanks to exciting new technology, Philadelphia, PA plastic surgery patients can now enjoy quick, painless care for a variety of conditions and aesthetic procedures. Brian K. Reedy M.D. and Raymond D. Jean M.D., of Berks Plastic Surgery, have announced that they are offering in-office Vbeam laser treatments combined with advanced topical creams to minimize scarring and bruising for their clients.
To celebrate the adoption of this new technology Berks Plastic Surgery is offering a discount of 50% off Vbeam treatments to patients who have already begun or will be having surgery treatments on scars. Whether they result from injuries, wounds, or previous surgeries, scars can inhibit the function and beauty of the skin. With the right surgeon and the right equipment, the appearance of a scar can be greatly improved.
Dr. Reedy and Dr. Jean are knowledgeable, skilled surgeons with a history of pleasing results with various procedures. They offer clients from Philadelphia to Reading liposuction, breast reconstruction and other aesthetic procedures to improve body contour and emotional well-being. Their dedication to keeping up with the latest trends and advancements to deliver their patients the best possible care has led them to the use of Vbeam.
This state-of-the-art laser system features patented cooling technology that coats the outer layers of skin with a mist of cryogen. This simple step helps prevent pain, protects the skin, and allows the laser to heat the targeted area with minimal damage. If you suffer from facial spider veins, rosacea, scars, stretch marks or any other skin disorders, you can now be treated quickly and painlessly right in a Philadelphia PA plastic surgery office with the help of a Vbeam laser.
A new standard in cosmetic procedures has been set and the specialists at Berks have responded by staying on the cutting edge of available technology.
For more information about this amazing 50% off deal or the other Philadelphia PA plastic surgery options available to you, visit Dr. Brian K. Reedy's website at http://www.berksplasticsurgery.com or contact his office at 484-258-3019 or Berks Plastic Surgery, 50 Commerce Drive, Wyomissing, PA 19610.
About Berks Plastic Surgery
Brian K. Reedy, M.D. and Raymond D. Jean M.D. have impressive academic backgrounds and possess experienced surgical skills and knowledge. They improve the appearance and confidence of their patients through a wide variety of aesthetic procedures.They are focused on creating a safe and professional atmosphere to help fulfill the needs of each individual client.
###