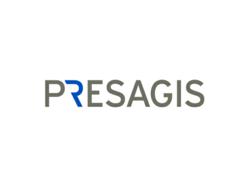 STAGE v.6.2 has been enhanced to further ease and accelerate development of highly realistic low- and medium- flight simulation applications."
Montreal, QC (PRWEB) November 22, 2011
Presagis™, a leading provider of commercial-off-the shelf (COTS) modeling, simulation, and embedded graphics solutions, today announced the release of STAGE version 6.2, its powerful, reconfigurable, virtual forces simulation solution. This off-the-shelf software allows programmers and non-programmers alike to build and simulate scenarios for training and analysis in applications including: virtual test bench, battle-lab, command and control, military embedded training, first responder and homeland security, and network centric operations.
"STAGE v.6.2 has been enhanced to further ease and accelerate development of highly realistic low- and medium- flight simulation applications," said Eric Simon, Vice President of Modeling and Simulation Solutions and Services at Presagis. "Additional artificial intelligence functionality, extensions to the API, and industry leading support for communication, simulation, and synthetic environment standards, means STAGE users benefit from the highest level of realism possible in the simulation scenario."
In both military and civilian flight simulation it is critical to be able to replicate all forms of industry standard communications and protocols to ensure immersive training experiences, as well as the ability to simulate dynamic, interactive, and complex tactical or operational scenarios. STAGE v.6.2 enables the user to simulate the Identification Friend or Foe (IFF) interrogation system to allow users to simulate identification of aircraft, vehicles, or forces as friendly and to determine their bearing and range. STAGE v.6.2 supports modes of operation for both civilian and military aircraft while its flexible API also enables creation of support for additional IFF modes. Further, the extended STAGE v.6.2 API allows users to quickly connect any training system, simulation application, or 3D viewer to the STAGE simulation engine.
Moreover, users can include artificial intelligence into simulations associated with road networks, obstacles, and related pedestrian/vehicle behavior natively within STAGE. This new functionality adds realism to helicopter and UAV-based urban simulations and speeds development by enabling ground navigation and clutter to be generated quickly and easily out-of-the-box.
The release of STAGE v.6.2 also offers support of industry leading standards:
HLA
Leveraging technology from Pitch Technologies, STAGE v.6.2 makes it easier for simulations to work together by offering native support for High-Level Architecture (HLA). Users are empowered to quickly and easily extend and modify the data communicated over HLA networks directly within STAGE to speed simulation development.
MSDL
Through support of the Military Scenario Definition Language (MSDL) format in STAGE v.6.2, users can extend their existing MSDL-based scenario using STAGE to add additional platforms and data elements. The benefit is out-of-the-box support for the import and/or export of scenarios and related data elements that comply with MSDL specification generated by any other SAF.
CDB
STAGE v.6.2 offers enhanced access and paging of Common Database (CDB) data in the Tactical Viewer to not only enhance user efficiency and the ability to author scenarios but also to allow for quick and efficient navigation and loading of scenarios across the globe.
About Presagis
Presagis is a global leader providing commercial-off-the-shelf (COTS) modeling, simulation and embedded graphics solutions to the aerospace and defense markets and is the only developer to deliver a unified COTS software portfolio based on open-standards. Presagis combines cutting-edge technology with innovative services to help customers streamline development workflows, reduce project risks, create detailed models and complex simulations, in addition to developing DO-178B certifiable applications. The company services more than 1,000 active customers worldwide, including many of the world's most respected organizations such as Boeing, Lockheed Martin, Airbus, BAE Systems and CAE. For more information, visit http://www.presagis.com.
For more information, contact:
Presagis
Verena Garofalo
Manager, Internal Communications & Media Relations
(514) 341-3874 ext. 4401
verena.garofalo(at)presagis(dot)com
© 2011 Presagis Canada Inc. and/or Presagis USA Inc. All rights reserved.
Presagis means Presagis Canada Inc., Presagis USA Inc. and/or Presagis Europe SA. The names of actual companies and products mentioned herein may be the trademarks of their respective owners.
###