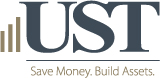 Even though states have tried to find ways to pay back their Title XII loans without increasing taxes on employers, they are only putting off the inevitable.
Santa Barbara, CA (PRWEB) November 22, 2011
With chronic unemployment lingering across the U.S., many state unemployment funds are long past being able to support laid off workers without the help of Uncle Sam. These states, whose unemployment funds were depleted during the recession, took out Title XII loans from the federal government to continue paying unemployment benefits. Now with current outstanding balances totaling $37.6 billion according to TreasuryDirect, the Fed is eager to see some of this money paid pack. Based on Title XII of the Social Security Act, employers will be tapped for these funds through a FUTA credit reduction, reports the Unemployment Services Trust (UST).
Under the Federal Unemployment Tax Act (FUTA), typically employers pay an annual FUTA tax rate of only 0.6% because the 6.0% tax rate is offset by a federal credit of 5.4%. (The tax was 6.2% for a net tax of 0.8% previously; but the 0.2% surtax passed by Congress in 1976 finally expired June 30, 2011). However, by law, after a state has had an outstanding Title XII loan balance for two consecutive years on January 1, employers in that state face a 0.30% reduction in the FUTA credit if the loan is not paid back by November 10 of that same year. In 2010, three states had outstanding balances for more than two years that could not be paid back by the November deadline. Indiana, Michigan and South Carolina employers saw their FUTA tax rate go up by 0.3% retroactive to January of 2010 because of the credit reduction. Now, a year later, seven times as many states face a FUTA credit reduction. According to Doug Holmes, President of the UWC, Employers in 21 states will see their federal unemployment taxes rise this year.

Nineteen new states will have a credit reduction of 0.3%: Arkansas, California, Connecticut, Florida, Georgia, Illinois, Kentucky, Minnesota, Missouri, North Carolina, New Jersey, Nevada, New York, Ohio, Pennsylvania, Rhode Island, Virginia, Virgin Islands and Wisconsin.
Michigan will have a total credit reduction of 0.9% (0.6% in 2010)
Indiana will have a total credit reduction of 0.6% (0.3% in 2010)
South Carolina qualified for credit reduction avoidance, so they will not have a further credit reduction for 2011.
This means that for employers in the 19 states newly experiencing this credit reduction, the federal unemployment tax rate will increase from a net 0.60% to 0.90%. These taxes will be due in January 2012 based on the first $7,000 of wages paid to each worker, retroactive to January 2011. So while other employers pay $42 per employee in federal unemployment taxes, employers in credit-reduced states will now pay $63 per employee.
For each subsequent year that the loans remain unpaid, employers will see a further 0.3% credit reduction. By 2014, they could face a 1.8% net federal tax rate if the state still has not paid back the loan. This year Michigan will see a net tax rate of 1.7% and Indiana will face 1.4% because of their prolonged outstanding loan balance. The federal FUTA tax is paid in addition to the state unemployment taxes that each employer pays on a quarterly basis.
"The widespread credit reduction means that more employers will be wary of hiring as they seek to reduce costs – further compounding the unemployment problem," says Donna Groh, Executive Director of the Unemployment Services Trust. While 501(c)(3) agencies are exempt from FUTA taxes, UST believes that even nonprofit organizations could feel the effects in the form of increased state unemployment taxes. In an effort to pay back their outstanding loans, many states will increase their unemployment taxes and taxable wage bases over the coming years as well. Already in 2010 employers saw a 34% national average tax hike, followed by an expected 16% again this year – and UST expects these tax rates won't likely go back down again.
State unemployment funds have been historically under-funded, which is how they got here in the first place. For example, from 1938 to 1973 unemployment reserves lingered around 5% of wages, never dropping below 2%. That average fell to 1% in 1974 and hasn't reached 2% ever since, meaning state UI funds have had the slimmest of financial buffers, let alone a buffer that could withstand a prolonged surge in unemployment like the one caused by the recent recession.
Even though states have tried to find ways to pay back their Title XII loans (and the $1.3 billion in interest that was due starting on September 30, 2011) without increasing taxes on employers, they are only putting off the inevitable. For example, debt-laden California appropriated money from its General Fund to pay the interest due on its loan instead of raising taxes on employers. This was a common practice among many states this year. While employers can thank the state for now, the fact still remains that the California taxable wage base is only $7,000, which is the lowest possible taxable wage base (states must match or exceed the federal taxable wage base to avoid substantially higher FUTA rates). They are among the 32 states whose taxable wage base remains below $15,000. There is a proposed increase in the FUTA taxable wage base for 2014, however, that would increase the minimum to $15,000 for all states. California taxes could more than double if the proposal passes. This is just one example of how states that have put off raising taxes for decades could face a substantial "correction." Hawaii employers, who were shocked by a record taxable wage base increase of $21,200 last year (from $13,000 to $34,200) would probably agree that this type of sudden rise in taxes is hardly desirable. But it will be necessary if states cannot adjust their unemployment fund practices to pay off their loans and create sustainable reserves.
In the short term, states will have to make immense efforts this year to avoid another credit reduction for employers in November 2012. According to the DOL, to avoid a FUTA credit reduction for a taxable year, a state must submit an application to the Secretary of Labor prior to July 1st, and the state must:
Pay the amount that the credit reduction would produce prior to November 10th of the year for which avoidance is to apply
Repay all loans received during the one-year period prior to November 10th
Increase solvency for the taxable year through legislative action by an amount equal to or greater than the amount of the FUTA credit reduction
Not borrow before the next January 31st
###