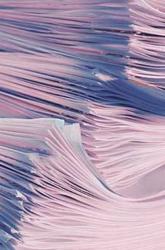 We look forward to improving citizen access to information and saving money associated with paper and printing costs.
Salt Lake City, UT (PRWEB) November 22, 2011
SIRE Technologies, a leading provider of electronic document management and automated legislative management software, has been selected by Moulton Niguel Water District(MNWD), to implement its services for use by MNWD's governing boards and to streamline their current board room processes.
MNWD provides water, wastewater and recycled water services to a population of more than 172,000. The District is governed by a board of seven Directors and six additional committees including Engineering & Operations, Finance & IT, Community Relations, Investment, Personnel & Salary, and Citizens' Advisory Committee. The purchased SIRE system will be supporting more than 64 meetings per year.
SIRE will install its electronic document management system, automated agenda creation module, electronic voting component, and audio streaming solution. SIRE will be replacing MNWD's current, outdated audio recording solution that can no longer be supported and repaired by the vendor.
Citizens will now be able to listen to the meeting audio live from their own homes via MNWD's existing website, and will have the capability to access the archived recordings and meeting documents there as well. Each audio recording will include a direct link to its associated agenda item. The District's purchase of these electronic document and legislative management products indicates yet another step toward complete transparency and citizen engagement.
According to Bob Gumerman, MNWD General Manager, "The SIRE solution has unparalleled functionality and meets the current and future needs of MNWD more effectively than any other vendor we considered throughout this process. By utilizing SIRE, we look forward to improving citizen access to information and saving money associated with paper and printing costs estimated at $36,000 annually. The installation of SIRE will also reduce administrative burdens, giving our staff and board members a more hands-on role when it comes to legislative management."
SIRE's installation at MNWD is the latest in several implementations at water and utility districts across the US and Canada.
About SIRE Technologies, Inc.
SIRE Technologies, Inc. is a leading provider of award-winning document management and agenda automation solutions specifically tailored to the needs of state and local government agencies. SIRE's comprehensive suite of solutions allows you to accelerate document recording, simplify business processes, and entirely automate your records and agenda management cycle. SIRE's time-tested results help create excellence in local governance by increasing productivity, decreasing workloads, and reducing overhead while improving access to information and service levels for the public.
# # #