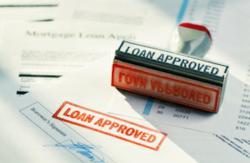 S.O.S. saved me thousands of dollars in interest in the very first year!
New York, New York (PRWEB) November 22, 2011
Jeff Hunt, a New York resident, was referred to S&S Private Capital's credit Score Optimization Systems division by A Place Called Home Real Estate loan specialist, Kim Brunier when she was unable to get his loan approved based on the much stricter lending guidelines the banks have implemented. With the aid S.O.S. and its credit repair technology, A Place Called Home Real Estate was able to qualify Mr. Hunt for his home loan refinance saving him thousands of dollars in interest charges in the first year alone.
When Jeff was first referred to Score Optimization Systems, he had a mid score of 639, falling just short of the 640 threshold many lenders have set as their minimum FHA credit score requirement. Based on the strict guidelines lenders have turned to, Kim Brunier and her staff were unable to qualify him for his home loan refinance. "I could not believe one single point was keeping me from saving thousands of dollars on my current mortgage." expressed Mr. Hunt. "S.O.S. not only pushed me above the 640 score requirement, but they increased all my scores above a 740 saving me thousands of dollars in interest making this the very best financial investment I could have ever made!"
S&S Private Capital, Inc. and its S.O.S. – Score Optimization Systems specializes in credit report repair and credit score optimization. In business since 1998, S&S Private Capital, Inc. has assisted more than 25,000 thousand clients like Mr. Hunt all across the country in obtaining their home loans and other financial goals. The credit consultants at S&S not only help their clients in removing negative items and optimizing their credit scores, but they also educate their clients in how to utilize their credit as a tool to obtain all of their financial goals while saving thousands of dollars each and every year in interest overcharges. "Having a great credit rating is the first step in achieving financial freedom and security, but understanding how to utilize your credit effectively is the key to a successful financial future." stated Gene Schwalen, developer of Score Optimization Systems and CEO of S&S Private Capital Inc. More information about S.O.S. – Score Optimization Systems can be found at http://www.scoreoptimizationsystems.com.
###