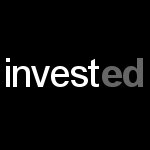 Price Support and Resistance are simply the most reliable technical signals available to traders
Bethesda, MD (PRWEB) November 22, 2011
Invested Central, a Bethesda, Maryland based financial education company, is announcing the next topic in its Online Trader Series, "Price Support & Resistance: The Basics of Trading". The stock market seminar will be led by Invested Central's Chief Market Strategist, Tom Bowley.
"There's a reason we place Price Support and Resistance at the very top of our list of technical indicators", says Mr. Bowley. "It's because they're simply the most reliable technical signals available to traders."
"Supply and demand imbalances are most apparent at key price support and resistance levels. This class is designed to teach stock market traders how to spot the best price points for entry and exit of a trade, allowing them to visualize how a chart will develop before it happens."
With increased market volatility due to the worldwide financial crisis, Invested Central has seen a dramatic growth in interest for stock market education over the last few years. By shifting their focus towards guidance and education, Invested Central has positioned itself as a leader in the field of online technical analysis training.
Since the beginning of 2010, Invested Central has hosted over a dozen semianrs on a wide range of technical analysis topics, including MACD Divergences, ETF Strategies, the Psychology of Trading and more.
"Our monthly Online Trader Series webinars have proven to be very popular since we began them in April 2010", says John Hopkins, CEO of Invested Central. "We have found that traders looking for stock market education just can't get enough."
About Invested Central - Invested Central provides education and stock market guidance to individuals who have taken trading into their own hands. They provide pertinent information to their members during the trading day, including market updates, stock ideas, and conduct live member only chats while the market is open to help enhance trading success. Invested Central is in their seventh year of business and continues to serve members who have been part of the Invested Central community since its inception. You can learn more about Invested Central by visiting their website at http://www.investedcentral.com.
###