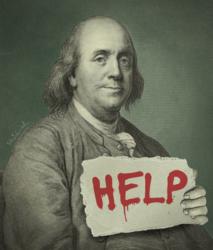 Venice, CA (PRWEB) November 21, 2011
Untitled Magazine has been selected by min (for more than 60 years, min has been serving the magazine and media community with unparalleled coverage of this ever-changing industry) and Mr. Magazine as one of the "Hottest Launches of the Year."
"A record 107 new titles arrived just this past October alone, and in a year with so many new launches, it's an honor for us to be chosen," explained Editor-in-Chief Alex Storch.
With a readership of 150,000, the magazine has already featured such luminaries as Noam Chomsky, Yoko Ono, Shepard Fairey, Jeff Lewis, and Tony Bennett. It also will be featuring Liam Gallagher, Mark Cuban, Tim Roth, and boxing champion Manny Pacquiao in the next issue.
The web site received 28 million hits last month, 7.1 million page views, and 1 million new visitors.
About Untitled Magazine:
With featured columnists, thought-provoking content, and bold design choices, Untitled's experimental attitude connects its trendsetting, avant-garde, artistic community of readers.
Matching high standards in design with quality and atypical content, the magazine has culled contributors from excitingly diverse backgrounds. Whether they are New York Times bestselling authors Neil Strauss and Mary Roach or cultural icons from Liam Gallagher to Mark Cuban, they feature intelligent, humorous and edgy features that aim to entertain and inform. Their goal is to weave a combination of published writers and emerging talent into something that is special and unique to the market.
# # #