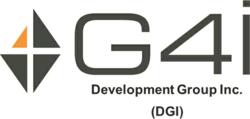 Together, we can offer a more sophisticated systems management process and more recruiters than any team worldwide. -- Chris Stahl, President, G4i Development Group
Sterling, VA (PRWEB) November 28, 2011
GPA-Health Resources Services Association (GPA-HRSA), a subsidiary of G4i Development Group and G4i Government Health Services, recently announced a strategic alliance with ManpowerGroup Public Sector (MGPS) and Adecco Government Solutions (TAD PGS) to pursue three separate Army Direct Care Medical Services Contracts (ADCMS) totaling $1 billion over a period of five years.
The ADCMS supports a variety of medical specialties, including physicians, nurses and other ancillary health care personnel (dentists, opticians, pharmacists, physical therapists, etc.) to staff military treatment facilities throughout the four regions of the contiguous United States. Together, the partners plan to pursue ADCMS contracts in the southern region, which are expected to be awarded in Fall 2012.
"This alliance uniquely positions us to offer an increased bandwidth and delivery capability for hard to fill areas," said G4i Development Group President Christopher Stahl. "Together, we can offer a more sophisticated systems management process and more recruiters than any team worldwide."
G4i's Government Health Services division provides innovative back office systems management for Government clients, including program management, payroll, onboarding and credentialing. The partnership with ManpowerGroup Public Sector and Adecco Government Solutions integrates the recruiting and staffing services of two of the nation's largest employers, ManpowerGroup and Adecco Worldwide.
Based on 2010 revenues, Staffing Industry Analysts recently ranked Adecco Worldwide and ManpowerGroup #1 and #2 respectively on the 2011 List of Largest Global Staffing Firms. Adecco connects more than 750,000 associates to new positions in the offices of its more than 100,000 clients through a network of 5,500 branches in more than 60 countries. ManpowerGroup staffs more than 400,000 clients per year with 3,900 offices in more than 80 countries.
Richard Piske, Vice President/Managing Director for ManpowerGroup Public Sector, notes that "combining our far reaching recruiting and staffing capabilities with GPA HRSA's longstanding experience with health care and Government clients in particular allow us to offer an increased quality of services and coverage to meet the army's global needs."
"Our combined focus is providing the Army with the deepest coverage available and supporting our military personnel and families with an outstanding and combat-ready health care system," added Gary McDonough, Senior Vice President of Strategic Accounts Acquisitions for Adecco Government Solutions.
About GPA-HRSA / G4i Development Group
GPA-HRSA is a physician recruiting agency with particular experience recruiting board certified or board eligible physicians for government agencies and healthcare facilities. GPA-HRSA is a division of G4i Government Health Services, a medical education and technology company whose employees provide innovative systems products and solutions to Government customers worldwide. Both companies are subsidiaries of G4i Development Group, a management consulting firm specializing in helping businesses find and win government contracts. As the leading mid-tier government contract capture house, G4i is uniquely positioned with its turnkey solution, which delivers a blend of diagnostic analysis, strategic planning, process improvement, education, web-based tools, and implementation support to help clients meet and exceed their business objectives. G4i's 30 years of consulting experience has led to more than $3 billion in contract wins. G4i clients span all federal, civil, defense, and homeland security agencies, as well as state and local governments.
Please find out more about G4i at http://www.govg4i.com.
About ManpowerGroup Public Sector
ManpowerGroup Public Sector provides the federal government and its key suppliers with end-to-end employment lifecycle solutions from complex consulting services, outsourced offerings and career transition, to high-level professional, technical, engineering, finance and clerical staffing. Its suite of consolidated solutions offered through the ManpowerGroup enables it to deliver flexible consulting and staffing services solutions to meet the needs of the public sector, integrating these solutions into a single approach. ManpowerGroup, the world leader in innovative workforce solutions, creates and delivers high-impact solutions that enable its clients to achieve their business goals and enhance their competitiveness. The $19 billion company has more than 60 years experience covering an entire range of talent-driven needs from recruitment and assessment, training and development, and career management, to outsourcing and workforce consulting.
Please find out more about ManpowerGroup at http://www.manpowergroup.com.
About Adecco Government Solutions/TAD PGS, INC.
TAD PGS, INC. a/k/a Adecco Government Solutions, an Adecco company, specializes in delivering secure, reliable and rapidly implemented workforce solutions to the U.S. Federal marketplace, including U.S. Government agencies and their prime contractors. With more than 50 years of experience, it has earned a reputation for accountability, a value that government agencies and prime contractors both demand and deserve. A wholly owned subsidiary of the Adecco Group (ADO), the world's largest workplace solutions provider, TAD PGS, INC. sources professionals for the full spectrum of federal positions, from administrative to management, and those contracts requiring extremely niche-oriented technical skills at the highest levels of security clearance. The company has extensive experience placing credentialed employees CONUS/OCONUS/In Theater in secure Department of Defense environments, with field experience for the U.S. Army, U.S. Army Reserve, U.S. Air Force, U.S. Navy, U.S. Marine Corps and other government agencies, including the Departments of State, Treasury and Homeland Security.
Please find out more about Adecco Government Solutions at http://www.adeccogov.com.
###