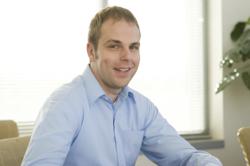 European markets have taken a beating and some very promising small companies have been thrown out with the proverbial bath water.
Salt Lake City, UT (PRWEB) November 22, 2011
Grandeur Peak Global Advisors' portfolio manager Blake Walker and senior analyst Spencer Stewart have opted to spend Thanksgiving week visiting small and micro cap companies throughout Europe. Said Mr. Walker "European markets have taken a beating and some very promising small companies have been thrown out with the proverbial bath water. Consistent with our thorough due diligence process, and given all that is currently taking place in Europe, we wanted to meet again with these management teams to hear how they think the events unfolding may impact their businesses."
From Europe, Mr. Stewart will continue on to South Africa where he will meet up with senior analyst Amy Sunderland to visit additional lesser-known companies that have landed on the Grandeur Peak radar. Such travels are quite common for the Grandeur Peak research team. Last month, senior analysts Randy Pearce and Amy Sunderland spent a week in Brazil, and in early December portfolio manager Robert Gardiner will travel with Ms. Sunderland to Australia after having recently returned from his own domestic trips to the East Coast and California. Spencer Stewart, who joined the firm in late August, spent his first day at Grandeur Peak on a plane to Korea, where he and Blake Walker visited roughly 25 companies over the course of a week.
Commented Robert Gardiner, CEO and portfolio manager, "We believe the discipline of our process and the commitment of our team sets us apart. There are great undiscovered companies in all parts of the world, but you have to be willing to get off the beaten path to go find them. Our universe starts with more than 30,000 companies. Our years of experience are critical in being able to sift the wheat from the chaff among these smaller firms to identify the companies which we believe are the highest quality and best investment opportunities."
There are very few firms tackling the global small cap landscape. Grandeur Peak has the unique combination of a veteran small cap team with the energy and passion to travel the world. As Mr. Gardiner has described the firm's founding belief, "In a world where business is increasingly global and country boundaries continue to blur, we believe some of the best long-term investment opportunities can be uncovered by experienced managers who are fully canvassing the world to find and consider each company within its global context."
About Grandeur Peak Global Advisors
Grandeur Peak Global Advisors is comprised of a highly seasoned and collaborative research team taking a bottom-up approach to investing using disciplined global screening, rigorous company due diligence, and close attention to valuation to find what we believe to be the best investment opportunities around the world. Our bias is towards small and micro cap companies because we believe we can find faster growth among these firms, and often at better valuations due to the lack of analyst coverage. Grandeur Peak Global Advisors, LLC is an employee-owned investment adviser headquartered in Salt Lake City, Utah and registered with the Securities and Exchange Commission under the Investment Advisers Act of 1940.
Mutual fund investing involves risks and loss of principal is possible. Investing in small and micro cap funds will be more volatile and loss of principal could be greater than investing in large cap or more diversified funds. Investing in foreign securities entails special risks, such as currency fluctuations and political uncertainties, which are described in more detail in the prospectus. Investments in emerging markets are subject to the same risks as other foreign securities and may be subject to greater risks than investments in foreign countries with more established economies and securities markets.
An investor should consider investment objectives, risks, charges, and expenses carefully before investing. To obtain a prospectus, containing this and other information, visit http://www.grandeurpeakglobal.com or call 1-855-377-PEAK (7325). Please read it carefully before investing.
The six members of the Grandeur Peak research team previously worked at Wasatch Advisors, which is not affiliated with Grandeur Peak Global Advisors.
Valuation is the process of determining the current worth of an asset or company.
Grandeur Peak Funds are distributed by ALPS Distributors, Inc ("ADI"). Eric Huefner is a registered representative of ADI.
GPG000123 9/30/2012
# # #