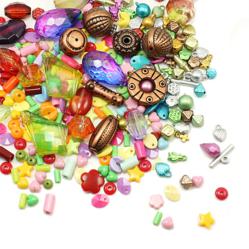 This is a complete success in sales and also a perfect warm-up for our Christmas season promotion.
(PRWEB) November 22, 2011
Milky Way Jewelry (official site: http://www.gets.cn) is a professional Beads and Jewelry findings company, with 6 different production departments, 150 professional technicians and 1800 employees at present, Milky Way Jewelry is playing a leading role in China's jewelry industry.
Recently, Milky Way Jewelry has finished its promotion in October. According to conservative statistics analyzed by Milky Way Jewelry, sales volume increased at least 40% compared to the same period in previous years.
Ivy Cao, the general manager of Milky Way Jewelry Factory expressed her views on the October promotion: "This is a complete success in sales and also a perfect warm-up for our Christmas season promotion."
When sharing the successful experience in business enhancing, Ivy said, "Our promotion in October covered a wide range of products, therefore the customers have much more choices compared to previous ones; by the way, the key factor was our promotion efforts were very attractive and we offered a 15% discount on nearly all the products we have."
What's the product design concept of Milky Way Jewelry? Ivy explained in details with 3 examples which were the best sellers in October. "Jewelry is all about beauty and life. Milky Way Jewelry wants to make it easy and meaningful for everyone to enjoy beautiful jewelry, which has always been our faith. If we take our best seller Christmas Pendant, zinc alloy & rhinestone as an example, you will see it's a perfect decoration in Christmas season. Jewelry is a combination of art and real life; that's what we've been holding on to."
According to Ivy, in the coming Christmas season, Milky Way Jewelry is preparing another wave of promotion in which customers will enjoy free shipping for a whole week from Dec. 5th to 12th. Ivy shows great confidence in Christmas sale as "the promotion in October has established an amazing popularity for Gets.cn, most of our customers are waiting for this Christmas promotion excitedly."
There's no short cut when it comes to business. Promotion indeed brings popularity immediately; however, quality and service are the most essential factors which decide the final results. Let's wait and see how Milky Way Jewelry will act in the coming holiday season.
About Milky Way Jewelry
Milky Way Jewelry is a professional manufacturer specialized in producing beads and jewelry findings, such as glass beads, pearl beads, lampwork beads, rhinestone jewelry, gemstone and European jewelry. Founded in 2004, it has emerged as one of the largest jewelry accessories suppliers in the field. In possession of over 400,000 different styles and colors of jewelry accessories, the company is able to serve worldwide customers from more than 150 countries.
# # #