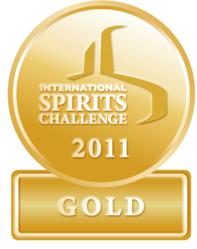 Duncan Taylor CEO Scott Watson commented:
To see Black Bull stand head and horns above the global competition is a great testament to our dedication to deliver the finest whisky without compromise.
(PRWEB UK) 23 November 2011
Black Bull 40 Year Old, the luxury blend from Duncan Taylor Scotch Whisky Limited has been awarded a gold medal at the International Spirits Challenge 2011. This incredible achievement for the range follows a stream of 2011 successes, that have seen the brand take gold medals at the World Whisky Awards, International Wine & Spirits Competition and the Scottish Field Whisky Challenge.
Black Bull 40 year old is our exclusive small batch expression which best captures the boldly refined yet balanced character of Black Bull Whisky.
Black Bull 40 Year Old, the flagship of the Black Bull range is a luxury blend of the finest single malt and single grain whiskies available from Scotland's premium distilleries. Black Bull 40 year old is 90% single malt and 10% single grain and is bottled at cask strength. The spirit is completely natural, without chill filtration or added colourant.
Judges tasting notes: "Good, balanced maturity. Exotic, with cinnamon spice and a long medium-dry finish."
Established in 1995, the International Spirits Challenge (ISC) is the most authoritative, respected and influential spirits competition in the world, recognising and promoting outstanding quality spirits from across the globe.
Held annually in London, the ISC is founded on a rigorous and objective blind tasting process, by panels of selected master distillers, blenders, specialist writers and prominent industry figures – all acknowledged experts in their field.
This independent process serves to encourage the high caliber of spirits entered into the International Spirits Challenge competition each year. Receiving more than 1,000 entries from nearly 70 countries worldwide makes the ISC a truly global competition.
Supported by the world's leading spirits producers, the ISC sets the international standard for quality and excellence. To pass the scrupulous assessment of the judging panel and win an ISC award is an impressive achievement for any spirit.
Duncan Taylor Scotch Whisky selects whiskies from distilleries throughout Scotland, bottling a range of luxury single malt and grain Scotch whiskies as well as its award winning range of blended whiskies from its base in Huntly, Aberdeenshire.
# # #