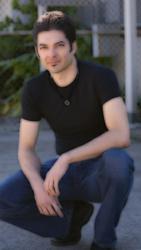 Best Dating Tips For Guys: What Attracts Women Revealed in Dating Expert's New Report
San Mateo, CA (PRWEB) November 29, 2011
The truth is women care less about how a man looks and more about how a man makes them feel. Looking good is no substitute for having a dull personality. But the truth of the matter is people do make split-second judgments based on appearance. Men who don't present their best selves might not get a chance to show women their scintillating personality, Carlos Xuma says in his recent report on dating tips for guys.
In this new report, Xuma reveals that the men who take the time to look their best, not only get a boost in self-confidence, but will also have an edge over other guys who think that combing their hair and throwing on dirty jeans is spiffed up enough.
Here's the first tip Xuma shares in his report on dating tips for guys: polish that first impression.
"Attention paid to details such as hair, nails, mouth, skin, hygiene, clothing, fitness, posture, and mannerisms can make the difference between a yes and a no when men approach women," Xuma says. "When it comes to external game, men need to make sure they are doing their part to be as attractive as possible. It will make a man stand a head above the other guys vying for a woman's attention."
That means men should makes sure they are always neat and clean. Hygiene is key, Xuma says. But clean clothes and polished shoes also go a long way. Men should take a bit of time to hone their image and then they won't have to worry about it again. For instance, men should invest in a few high quality outfits; say jeans and flattering button up shirts that fit perfectly. Then they don't have to worry about what to wear, but will be confident in their clothes.
In his new report revealing the top dating tips for men, Xuma says that by taking care of their appearance, men are essentially making the effort to get their foot in the door with a woman.
"When men make that initial impression good, then they have a chance at moving forward. It's up to them to do the rest, Xuma says in his report on dating tips for guys.
Xuma has spent years teaching hundreds of men flirting tips for guys and has been a dating expert and attraction adviser for more than 10 years. He has appeared on ABC and CBS television, as well as Playboy radio. He's the author of The Bad Boy Formula, Secrets of the Alpha Male, the Girlfriend Training Program, and numerous other books and articles.
For more information, visit Carlos Xuma's website at http://www.carlosxuma.com
###